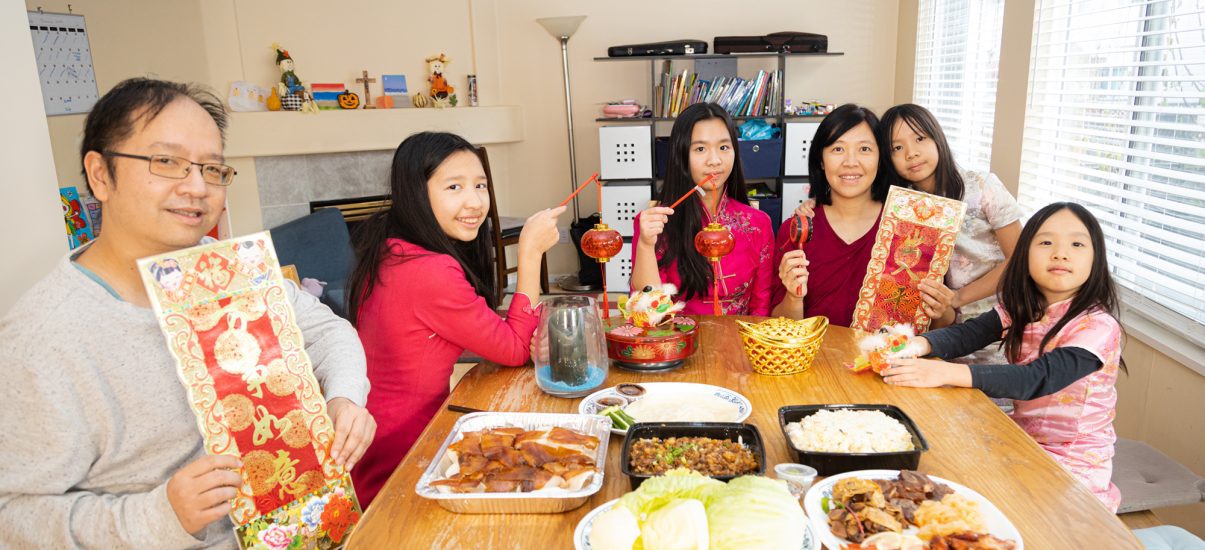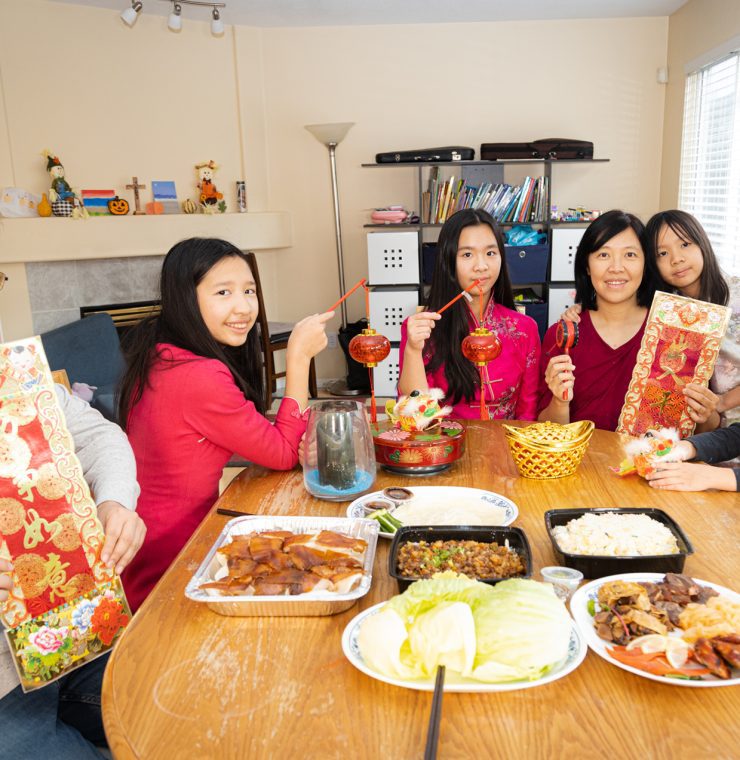 Lunar New Year with the Ng family
Maggie and Stewart Ng were introduced to Canuck Place shortly after their baby Matthew was diagnosed with Trisomy 18, an incurable genetic disorder.
The Ng family stayed at Canuck Place for medical respite, where Matthew received pain and symptom management and his parents and four sisters spent quality time together. During their stay, the Ng family spent time in one of Canuck Place's family suites, cuddling Matthew and making lasting memories. To support the Ng family journey, the recreation therapy team helped them create tangible items of a life lived—foot molds and necklace pendants with Matthew's fingerprint. These are items that the Ng family cherish, especially during Lunar New Year when their family honours Matthew's birthday on January 22.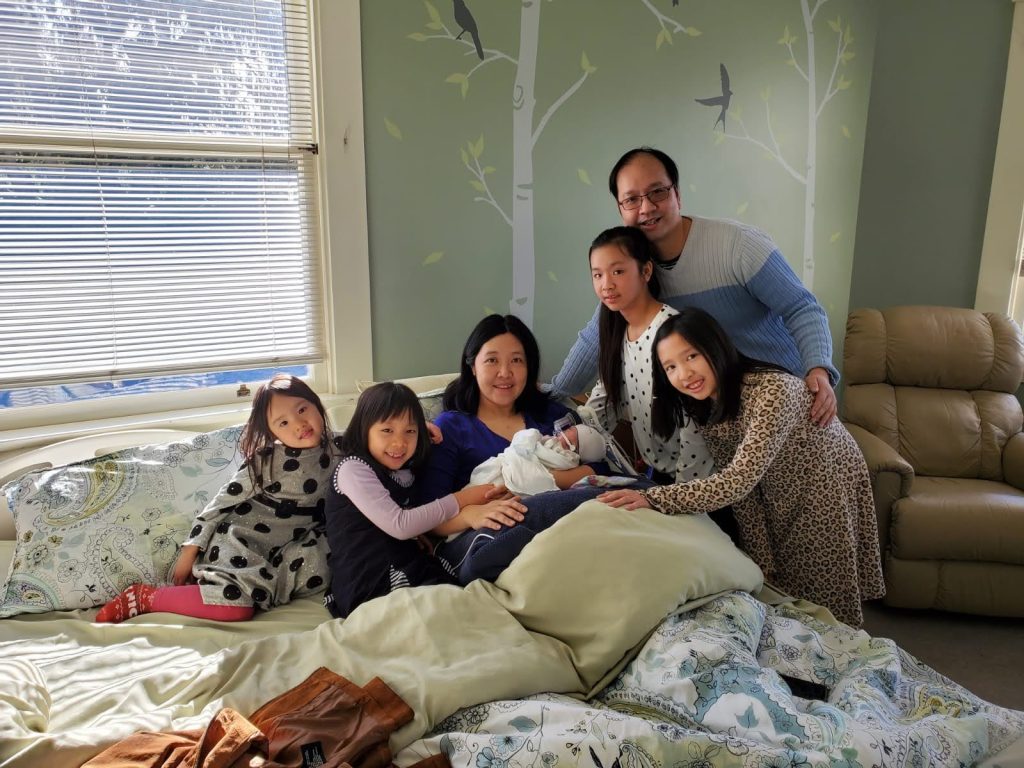 "Canuck Place was a heaven sent sanctuary where my family and I felt supported and safe to express our love for Matthew," says Maggie.
This year, we sat down with Maggie to find out how her family celebrate Lunar New Year together.
What does Lunar Year mean to you and your family?
Lunar New Year is the most important Chinese festival for my family and me. It is a time of family union and joyful celebration of the new zodiac that brings good luck and prosperity. The traditional dishes, candies and sweets, decorations, and bright red outfits are some of the many memories I am fond of since I was a little child.
How do you celebrate Lunar New Year?
Weeks before lunar New Year, my family starts making turnip cakes and lingao, a sweet chewy cake made of rice flour and brown sugar.  My family plans ahead of time the dishes we will cook for the most special night of the year, the evening of lunar New Year, when my family gathers together for a big feast with all sorts of dishes such as fish, prawns, chicken etc.
On the next day, my husband and I start the morning by giving red envelopes to all the children. My children learn to say Chinese New Year greetings when they receive the red envelopes for good health and another great year. My family then eats the various Lunar New Year sweets and goodies!
What are your children's favourite parts of Lunar New Year?
A favourite part of Lunar New Year for my girls is to watch the lion dance that usually happens at a mall.  A group of lion dancers dress up in bright colored costumes carries the heavy lion or dragon's heads and dance around the mall. The lions and dragons go to every store to eat lettuce hung on the top of the door frame and collect red envelopes from each store. It is a noisy, crowded, and fun event.
Another favourite part of Lunar New Year is to learn to write couplets and simple Chinese New Year greetings on red papers and use them to decorate the house.  My daughters enjoy helping to put up red and gold decorations around the house and the decorations stay up for at least 14 days after Lunar New Year.
Does your family have any traditions you do every year?
A tradition my family does every year is to dress up in traditional Chinese outfits and visit the extended families. My children have to say Chinese New Year greetings to their grandparents before receiving their red envelopes. They do not open the red envelopes right away and they have to wait until a specific day after Lunar New Year to open all the red pocket money at once. Opening the red envelopes and counting the money they get each year is definitely one of their favourite parts of the New Year.
How do you honour Matthew during Lunar New Year?
I usually have a birthday celebration for Lunar New Year as Matthew's birthday is January 22 and it is around the same time as Lunar New Year.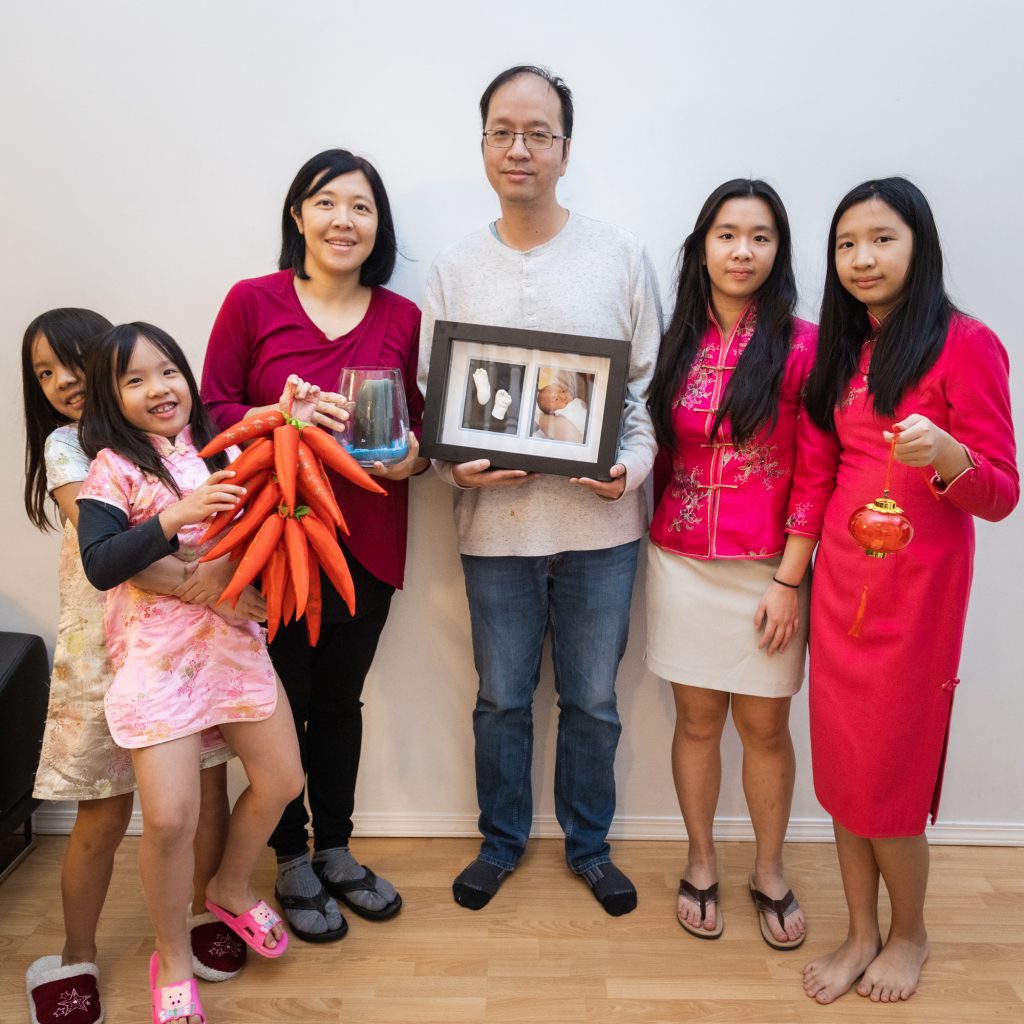 This Lunar New Year is a special one as Lunar New Year falls on Matthew's birthday! You can support families, like the Ngs, create memories together. Thank you to the Coromandel Foundation for matching every donation. Don't wait, donate.