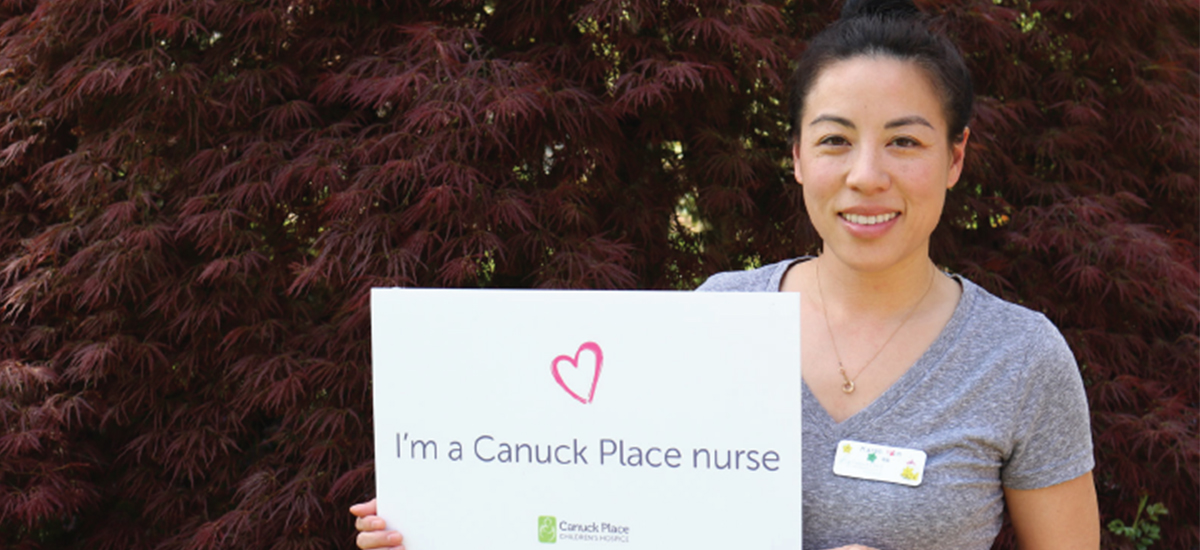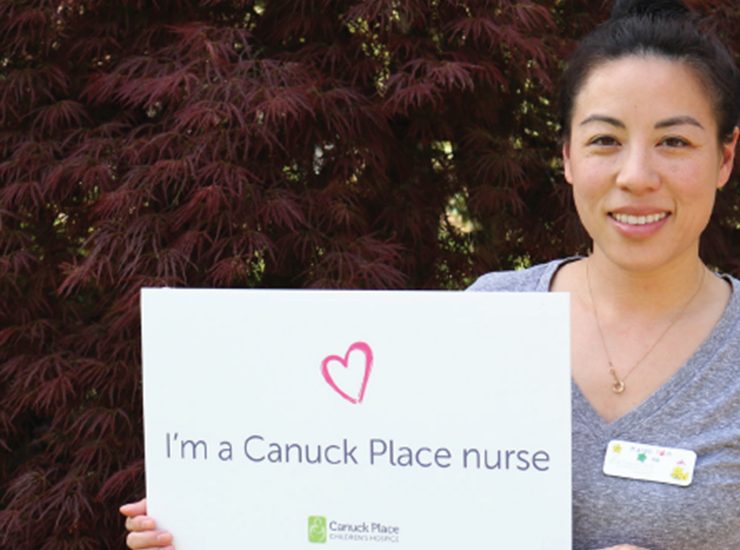 Holistic Care from Canuck Place Nurses
Karen Lam has been a Register Nurse (RN) at Canuck Place Children's Hospice for the last five years. In that time, her team has become a family, bonded together by their shared and unique positions in health care.
"Not everyone can handle working here," Karen says. "It's a different kind of energy. A different kind of pace. I feel like you need a different kind of heart."
Karen sees the approach to care at Canuck Place as holistic. Nurses are able to go above and beyond the needs of typical medical care, getting to know the kids they work with, and their families.
A typical assessment isn't rushed, or an exercise in checking off boxes. Karen and her fellow nurses have the time to play with the kids, and to get to know them as individuals. They still administer all the medications and other requirements of care, but on a schedule that works best for the child.
This extra time and attention also allows Karen to get to know and connect with parents and other siblings.
"It's not just seeing how they're doing health wise, but checking in on how they're doing [as individuals]. It's nice to see kids with their siblings. In the hospital, you might not have a brother or sister come in, it's not a welcoming space for them."
This holistic approach results in overall better care. Families feel more supported by a team they really know and trust. When the nursing team is given the opportunity to truly know the kids they're working with, they're better equipped to spot changes in their health.
This Nurses Week we're asking what sets Canuck Place nurses apart. Read their stories.
You can support the work of Canuck Place nurses by making a donation today.