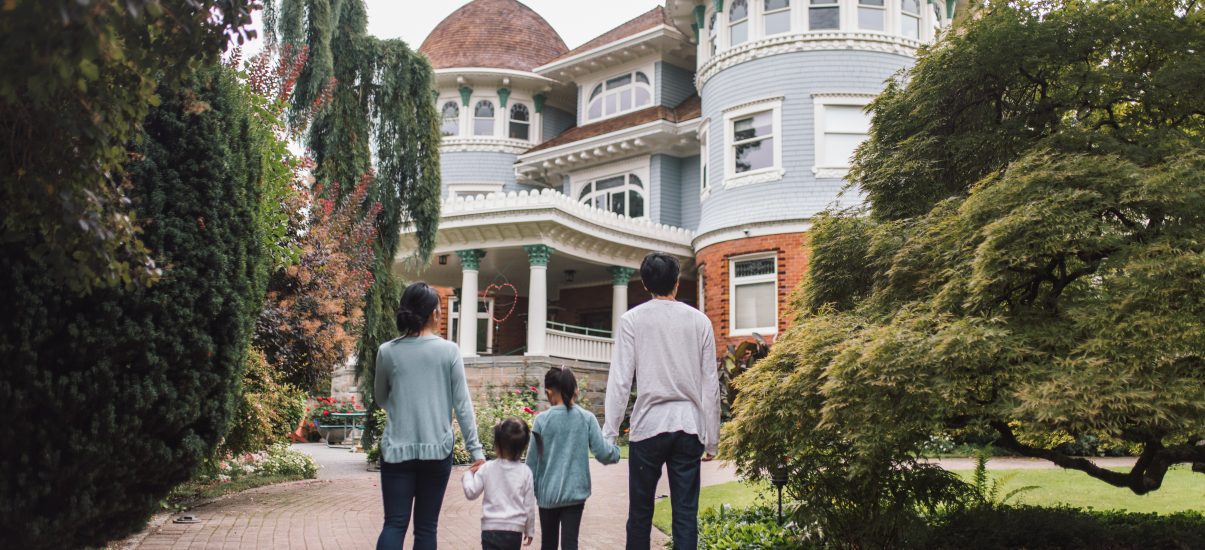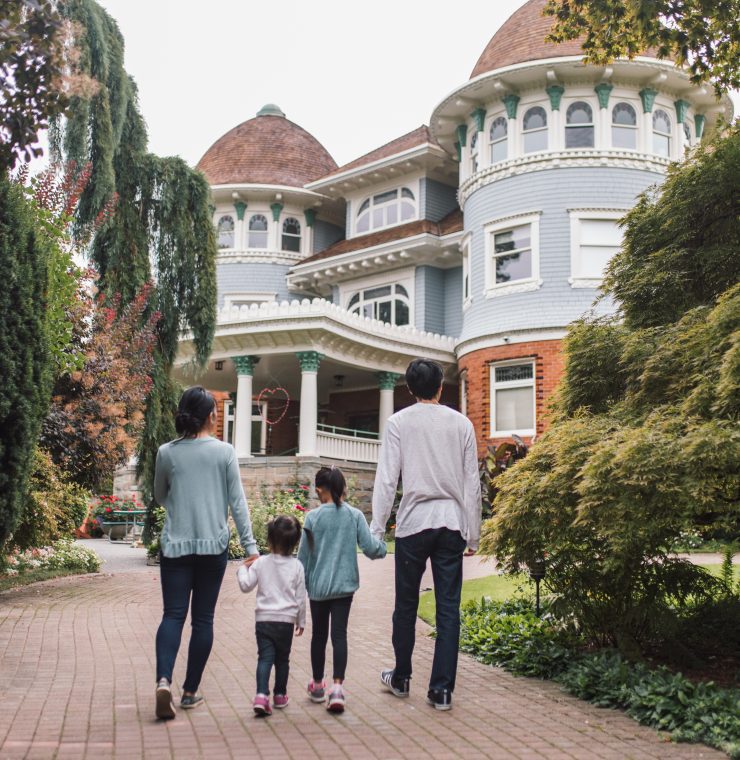 Canuck Place gives short lives the chance to shine
A one in a million.
In August 2016, Jessica and Chris Sui were expecting their second child — their one in a million. At the routine 20-week ultrasound, they discovered their daughter, Charlotte, had several abnormalities, the most severe being a heart defect — a gene defect so rare that only one other family in the world was medically documented.
The end was already known, but Charlotte's journey had yet to be written.
"We were given the option many times to terminate the pregnancy," Jessica notes. "But we chose to carry her and savour her life until her time was complete."
The Sui family was introduced to Canuck Place  during Jessica's pregnancy.
"The magic of Canuck Place is that we see and recognize the unpredictable and uncertainty," says Dr. Hal Siden, Canuck Place's medical director. "Canuck Place's specialized clinical team leads with a gentle therapeutic approach to complex diseases and conditions that respects the uniqueness of every family's situation and their child's diagnosis."
The introduction to Canuck Place is never easy — and the Suis were resistant. "No parent wants to believe and accept that their child will die," says Jessica. "But Canuck Place kindly supported our resistance, already walking us through uncertainty during those early days."
Caring for a newborn is difficult, and because of Charlotte's condition, her care required even more attention. Her cleft lip and palate required a special feeding bottle and her oxygen would desaturate. She was a feisty and spirited baby who would cry with the exuberance and defiance of a healthy baby, which was not good for her oxygen levels.
Canuck Place nurses and physicians helped the Suis with Charlotte's complex care needs. They counselled on how to lessen her discomforts, administered medication and provided oxygen equipment and made regular clinical visits to the Suis' home. One of the misconceptions about pediatric palliative care is that the child must stay in the hospice. In fact, Canuck Place nurse practitioners increased home visits by 31 per cent during the pandemic through Canuck Place's Nancy Chan Enhanced Community Care Program. This program provides choices for families to receive in-home care.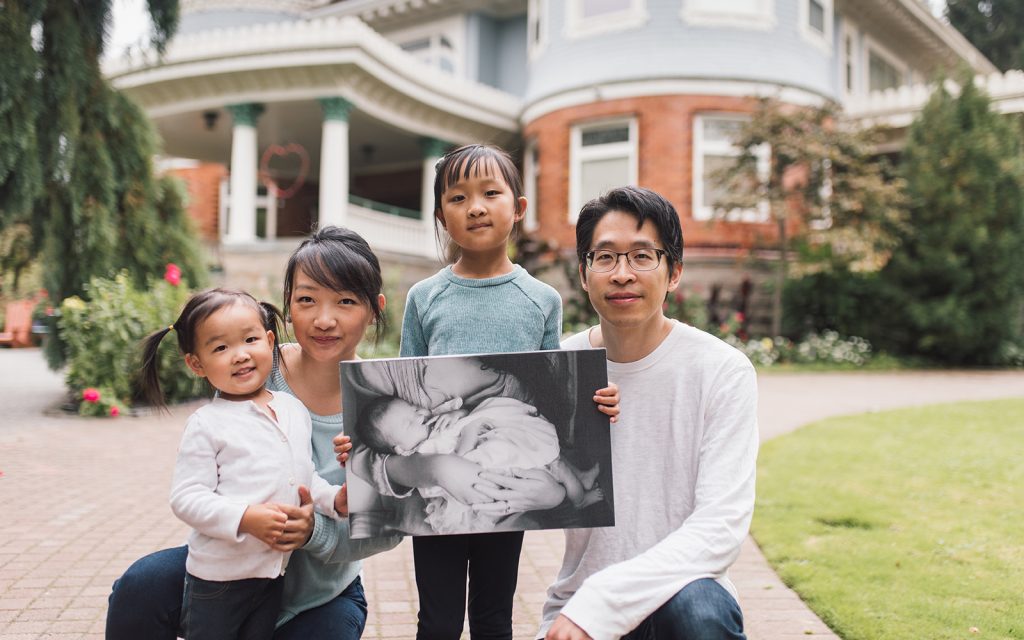 "Canuck Place nurse practitioner, Camara, oversaw Charlotte's medical needs and was a breath of fresh air every time she came to visit us," recalls Jessica. "Often, she would bring fresh-baked cookies from the hospice, much to our oldest daughter Bethany's delight. Her willingness to just sit with us and listen to our fears, our sorrow and our hopes allowed us to build a meaningful relationship during those days. The complexity of Charlotte's care resulted in us as parents neglecting our wellbeing as we poured our focus and energy into caring for our ill child."
In addition to at-home care, the Suis also visited the hospice for respite care.
During their stay in the family suites at the hospice, Jessica and Chris received much-needed care through home-cooked meals, strolls through the garden and massage treatments — offering a slight return to normalcy.
Charlotte died peacefully at home in November of 2016. While her days were short, they were filled with love and comfort. Because of Canuck Place, the Suis could cherish the time they had with Charlotte.
Charlotte's light shines on, even after her passing. Part of Canuck Place's program includes ongoing bereavement and grief counselling and memory-making to honour a life lived.
"We have a beautifully framed mold of Charlotte's tiny feet as well as necklaces of Charlotte's fingerprint mold. We often take these items out in times of remembrance such as Charlotte's birthday and the day that she passed away," says Jessica.
"When families experience the death of a child, it is important they receive the support and care necessary to aid them as they process such a great loss," says Canuck Place counsellor, Deborah Davison. "We are committed to presence and companionship, holding space to validate their experience, helping them find their way. Their child matters, their family matters, their love matters."
Every life is precious, no matter how long it shines, and with support from Canuck Place, Charlotte's light shines on.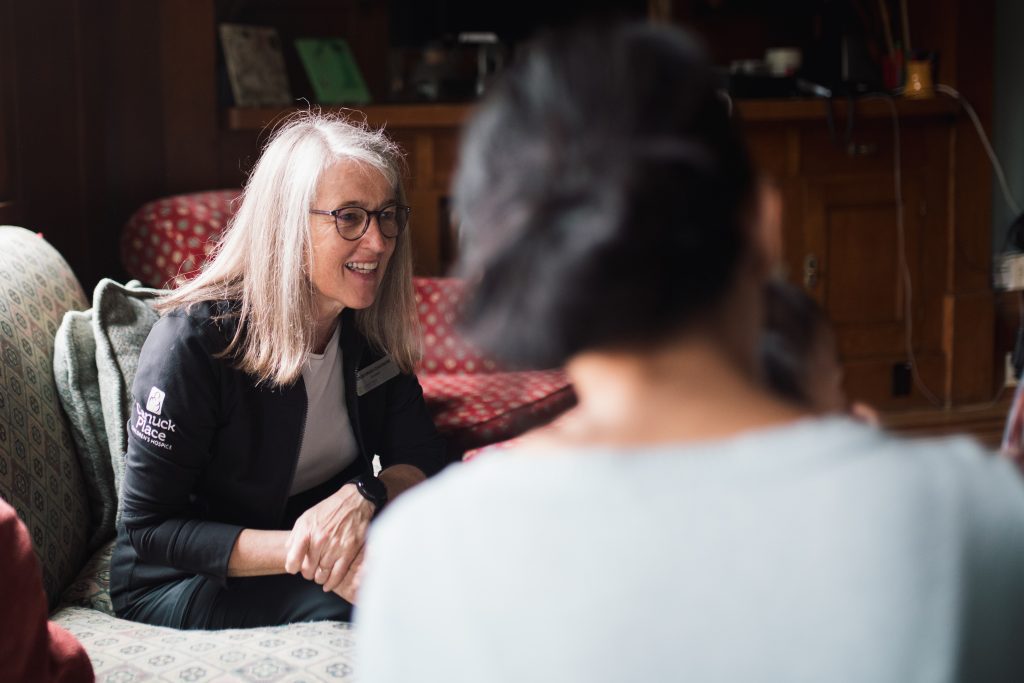 "Part of the pain in losing a child is the loneliness of holding such an experience by ourselves," says Jessica. "Canuck Place reminded us that we were not alone, that others walk similar journeys, and that our hurt, doubts, questions and even guilt were validated."
For 26 years, Canuck Place has provided exceptional complex medical care, while helping families create lasting memories. But not without donor support. You can light a life this holiday season for Canuck Place children like Charlotte. Light the way. Give today.
---
A version of this story was published in The Vancouver Sun on Nov. 12