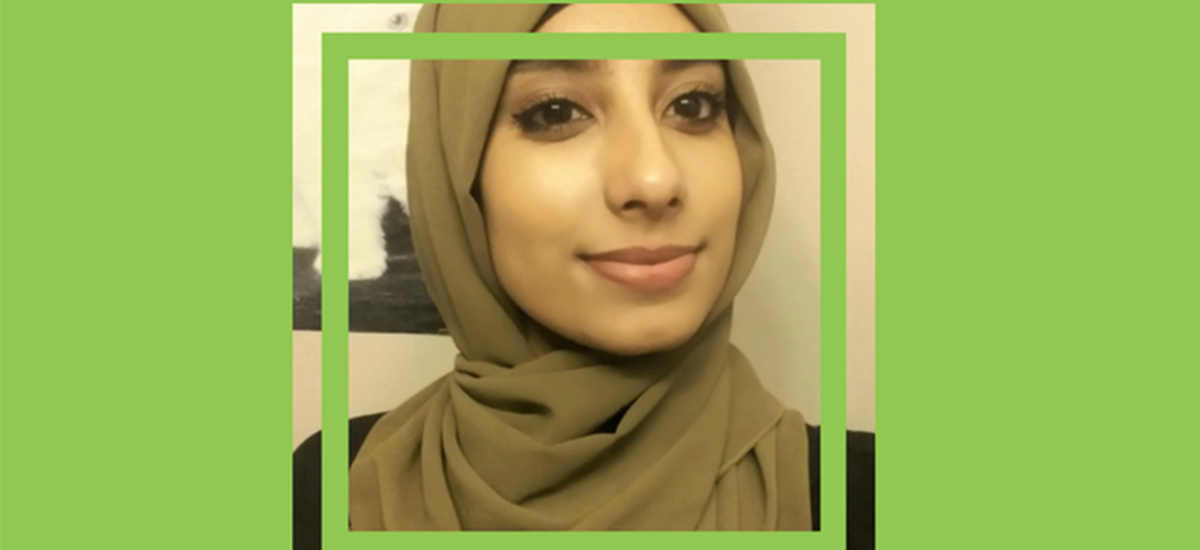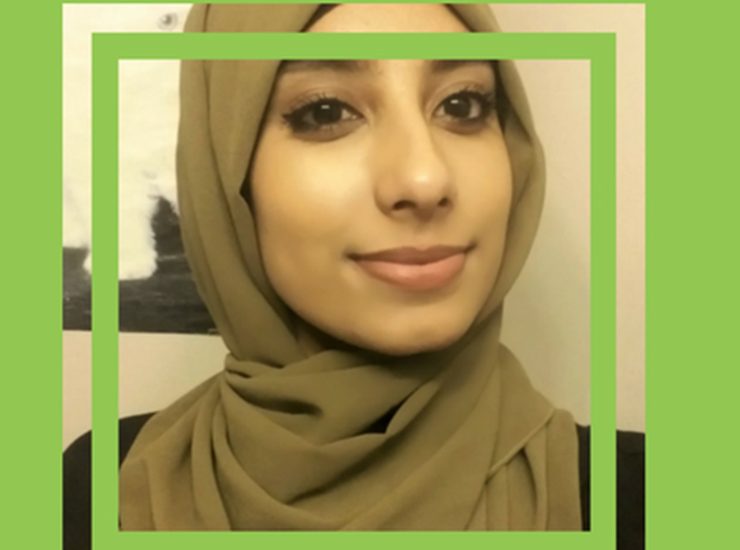 Meet a Volunteer: Sumaiyah
Canuck Place care is supported by over 300 dedicated volunteers, who take on everything from event support, to kitchen prep, to directly working with the children and families in our care.
For National Volunteer Week we asked staff and volunteers to nominate a volunteer who has gone above and beyond the call of duty.
Sumaiyah is a Peer Volunteer. She was nominated by fellow volunteer, Allon.
"I volunteer with Sumaiyah on Friday afternoons and she is always a pleasure to work with. She is a very caring person  and has a heart of gold. She works amazingly with the kids in house."
How long have you been a volunteer?
I've been happily volunteering at Canuck Place from around March of 2016 to now.
Why did you choose to volunteer at Canuck Place?
My sister and I had a friend who had a brother that received care at Canuck Place until he passed. After his passing, she launched a club at our school called "Fighting For a Cure" which we both heavily were involved in.
My dad was diagnosed with a brain tumour shortly after that and the care he received until he could recover really propelled me to work in this field. It also gave me a great amount of gratitude to those who work in that area.
What does a typical volunteer shift look like?
A typical shift for me is with my long-time shift partner Allon. During these shifts, we sometime go on outings (i.e Science World or Granville Island). It's always fun taking the kids out. If we are not on an outing, then we are most likely listening to Allon sing and play the piano. We also paint or read books. Most of the time, we try to figure out what most interests the kids and do something along those lines.
What keep you volunteering at Canuck Place?
What keeps me volunteering at Canuck Place isn't one thing. I find myself always leaving Canuck Place with a more mature and compassionate outlook on life. I find myself being more grateful for the people I have in my life and at Canuck Place.
Canuck Place keeps me grounded and overwhelms me with love. I know I can never find the experiences and people I meet at Canuck Place anywhere else. I've grown such an intense connection with Canuck Place. I feel a responsibility to bring these kids the best experience I could possibly give them during my shift. These kids are going through experiences that only they know about and I want to ease their pain as much as I could possibly ease.
Learn more about volunteering at Canuck Place and how you can get involved