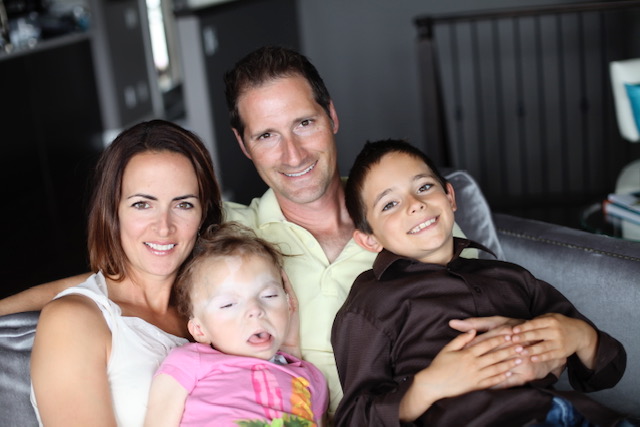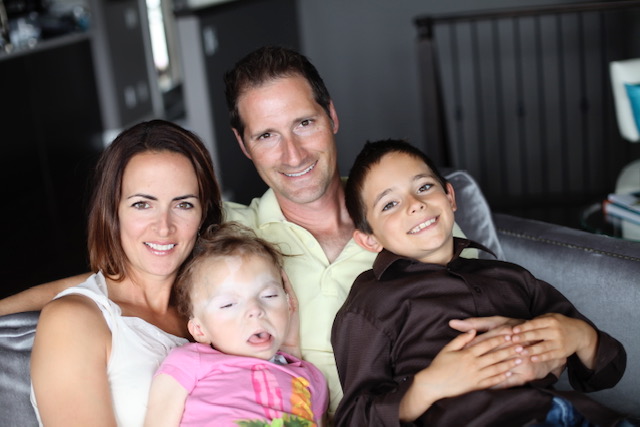 Strong Moms: FITness FUNdraiser
Canuck Place mom, Tyra Skibington, remembers  the first time her family visited Canuck Place. She and her husband drove 5 hours from the Okanagan with their daughter Darby and Darby's older brother, Grayson. It would be Darby's first stay at Canuck Place and Tyra was undoubtedly nervous. 
They arrived at Canuck Place only to discover Darby's main bag of clothing and formula had been left at home. 
"We were beyond mortified," recalls Tyra. 
The family explained to the admissions nurse what happened and the contents of the bag. 
"Everything we told her was in that bag, she was magically able to find," says Tyra. "I remember crying and then calling a friend to ship the bag to Canuck Place the next day. I will never forget how easy that nurse made our lives. It was a sign of things to come."
It has been 8 years since the beginning of Tyra's journey with Canuck Place. At just 5 months old, Darby was diagnosed with Pallister-Killian Syndrome (PKS), a rare developmental disorder that affects many parts of the body. Darby was the first PKS child in Alberta and one of only 500 worldwide.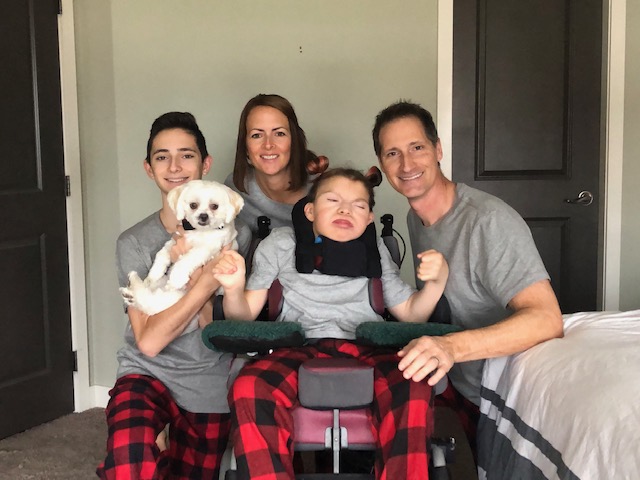 The family moved from Alberta to British Columbia where a pediatrician recommended the family meet with the Canuck Place team. 
"I went in with the expectation that they were going to tell me how long my child had left," says Tyra. "I remember thinking that I didn't want to join this 'club'. I wanted my daughter's life to be BIG and FULL and LONG. I was worried Canuck Place was going to tell me that it was going to be hard, emotional and short. That didn't happen."
Tyra says the team at Canuck Place didn't make her and her husband feel like Darby's life was limited. 
"They assured me their role was to help embrace the life that she already had started and that we were joining a club that was going to support, advocate and embrace our daughter's life." 
What followed has been just that – a team of people who have supported Darby, Tyra and their family to embrace life. This has included many  memorable recreation adventures, experiencing zip lining, boat rides and movie nights. Canuck Place has been a place to call, 24/7, 365 days a year when the unexpected happens. It has also been a place of medical respite care for the family, providing an opportunity to spend quality time with Grayson, allowing him to experience new places and connect with his parents. 
"It isn't just a place, it's a community. All of us, as parents, want the best for our children. Our best just happens to be Canuck Place."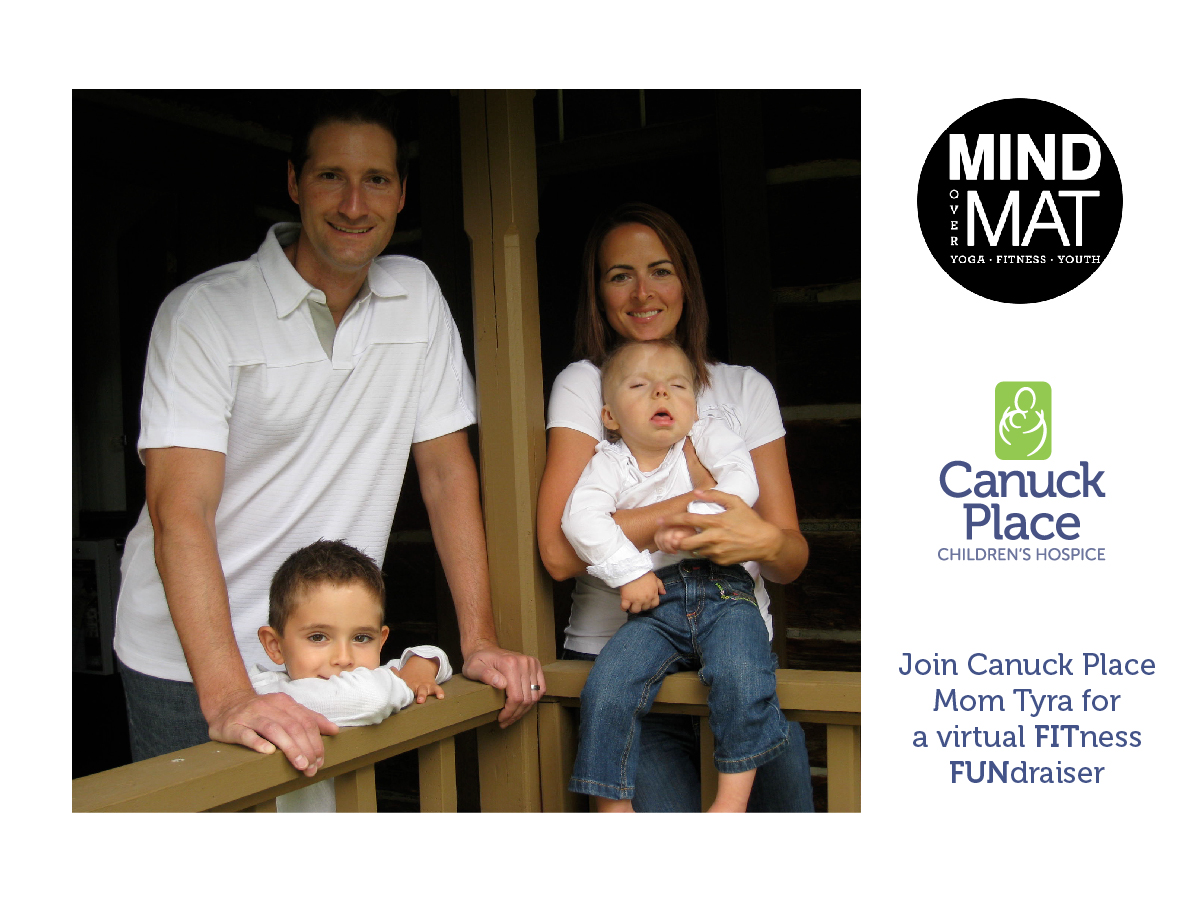 On Saturday, June 6th, Tyra will be hosting a virtual fitness class to support Canuck Place families. We want you to join! 
What: Canuck Place FUNdraiser FITness Class 
When: Saturday, June 6th
Time: 9-10am 
$20- ALL proceeds will go to Canuck Place Children's Hospice. 
Register here: https://www.mindovermat.ca/store/p35/CANUCK_PLACE_FUNdraiser_FITness_Class_Saturday_June_6th_9-10am.html
Mind Over Mat is a community-minded small business inspiring growth through wellness initiatives and fitness.