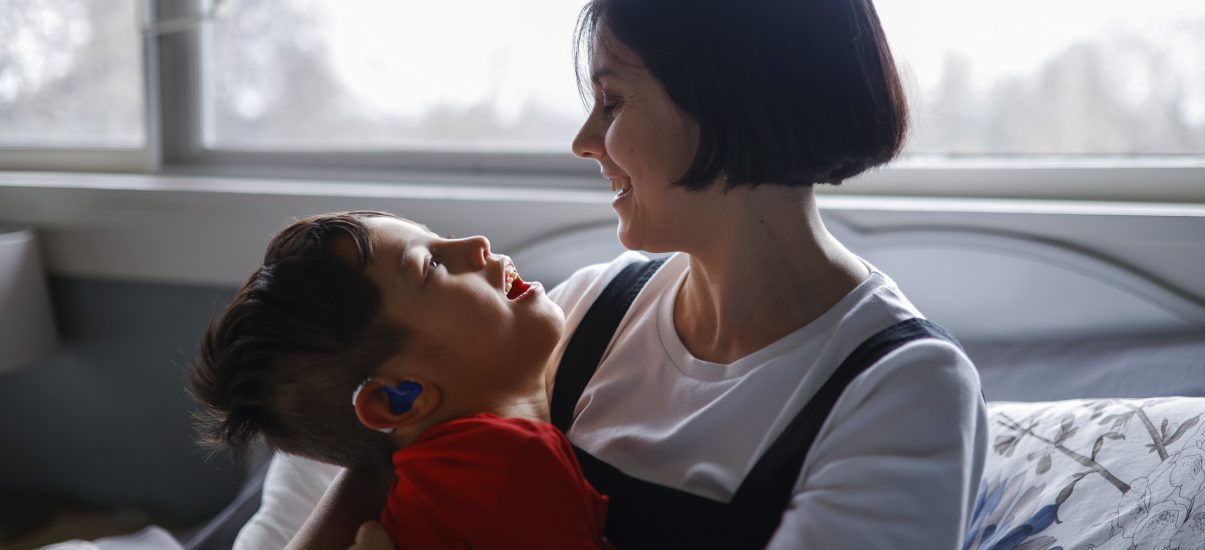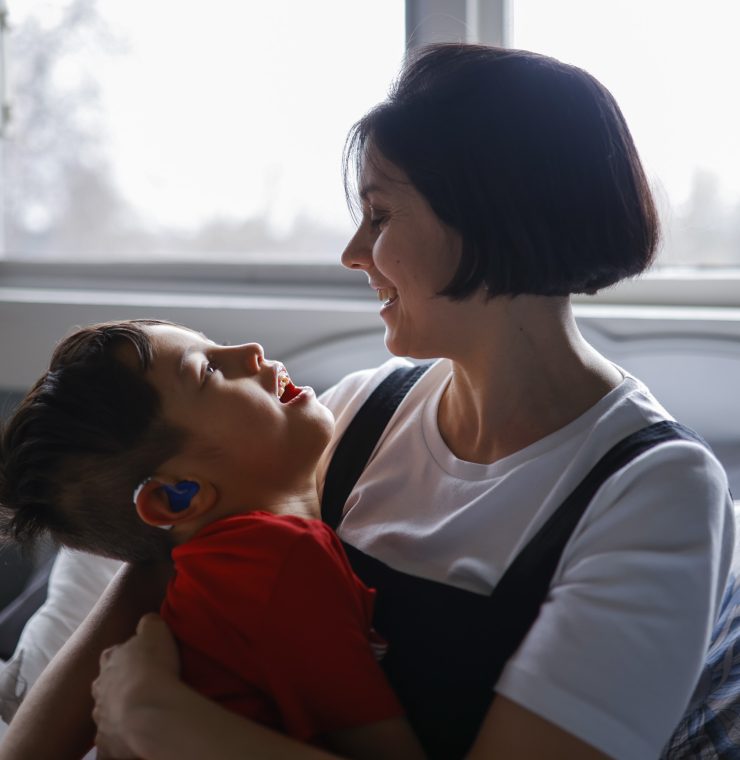 Canuck Place Moms cherish every moment
When a child is diagnosed with a complex, life-threatening illness, the dual needs of being a mom and a 24-hour caregiver merge as one, overwhelming role.  
For Canuck Place Mom Diana Hernandez, the reality is, being a caregiver comes first. Her son Emi, has Kernicterus, a rare condition that affects his motor and sensory functions. His condition is complex and requires Diana and her husband Cesar to support his medical needs 24/7.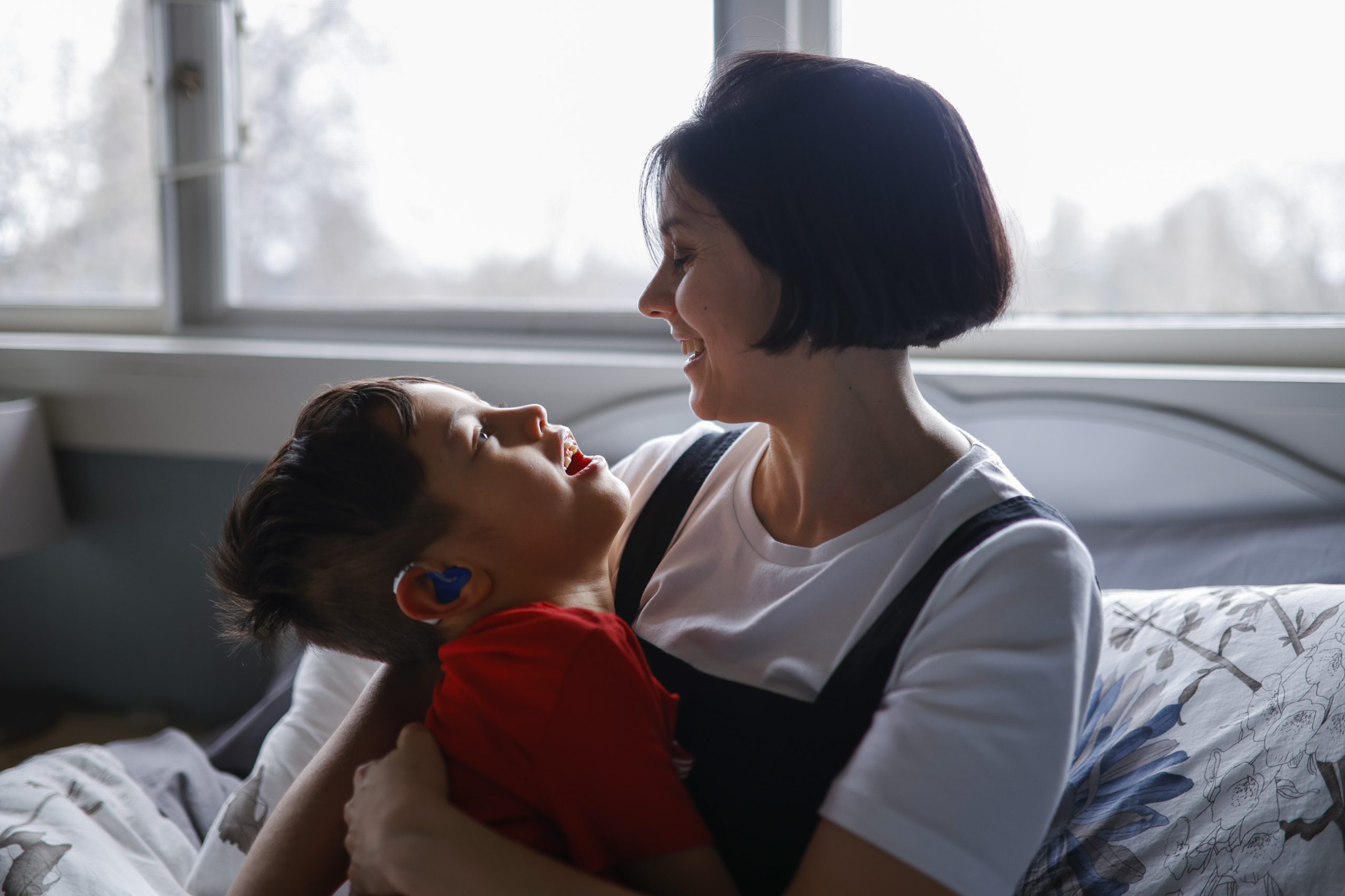 "Emi fills my heart with warmth every time he smiles because, despite his complex needs, he has learned to enjoy life and find laughter in the simplest things," says Diana.
Canuck Place has changed her family's life. They help them navigate the many challenges they face by providing 24/7 care for their son, who is completely dependent on them due to his fragile health. And they give the family the gift of time together, to make precious memories that will last a lifetime.
Canuck Place is BC and the Yukon's only pediatric palliative care provider, caring for more than 830 children with life-threatening illnesses and the families who love them. Our specialized care team operates two hospices in Vancouver and Abbotsford, as well as outpatient care for families in-hospital and at home. Canuck Place services include medical respite and family support, pain and symptom management, provincial 24-Hour Clinical Care Line, music and recreation therapy, education and art, grief and bereavement counselling, and end-of-life care. All at no cost to families. 
Diana was first introduced to Canuck Place through Emi's pediatrician and recalls their first meeting with the Canuck Place clinical team as a positive and cathartic experience. 
"We felt at home right away, and were relieved when we realized that from that moment on, we were not alone on this journey and could count on an amazing team of people to care for our son and family," says Diana.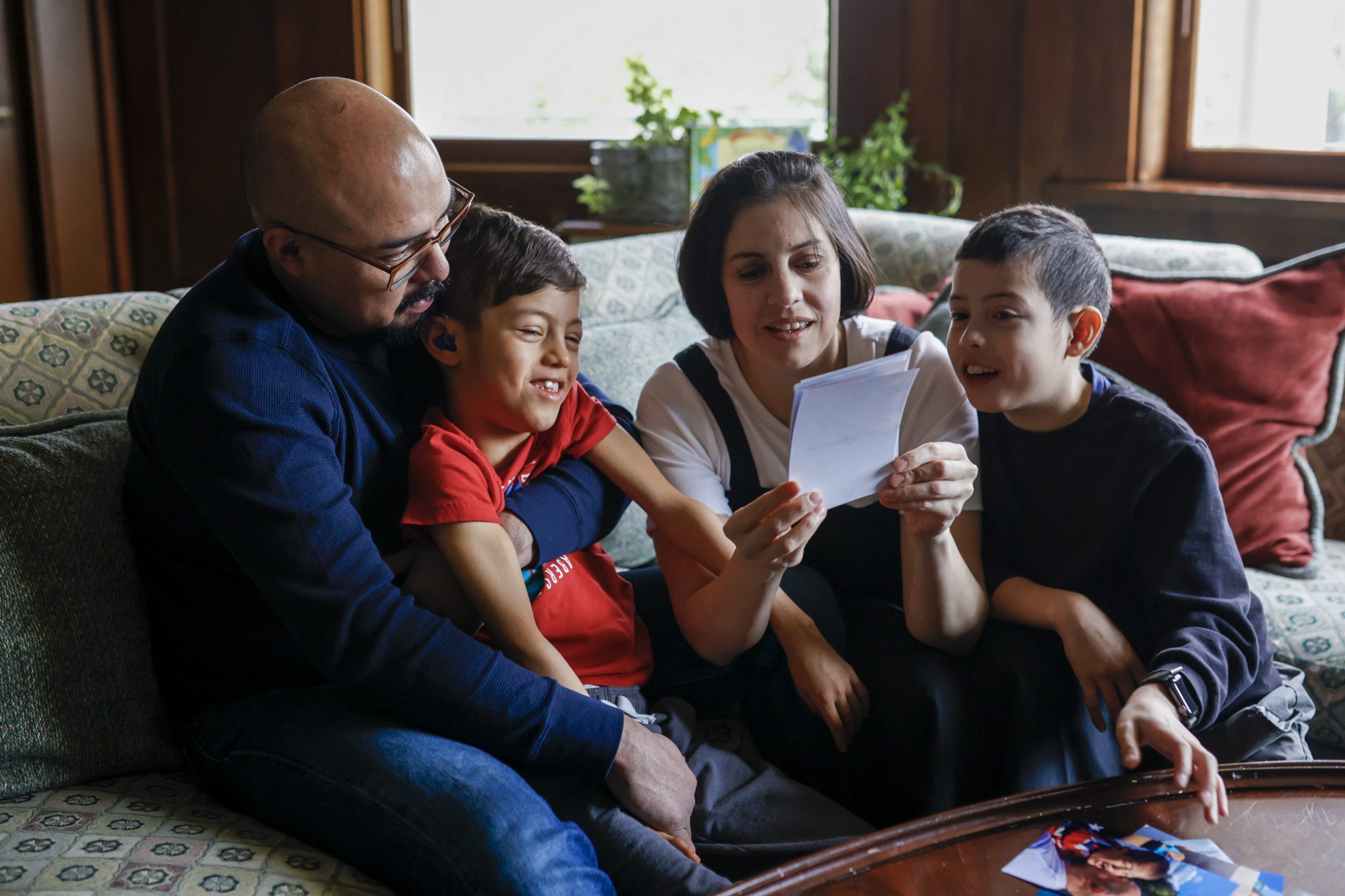 Canuck Place moms, like Diana, take on many caregiver roles, such as nurse, care coordinator, and educator. Despite the daily challenges her family faces, Diana describes Emi as a "happy and smart little boy who enjoys his life in his own beautiful way, surrounded by the love and care of his parents and brothers." Diana knows she can count on the team at Canuck Place to care for her son and family so she can focus on simply being Emi's mom. 
Caring for a child around the clock brings everyday stressors, but Canuck Place is there with Diana every step of the way, helping her take care of Emi's needs in a variety of ways. Whether they call the 24-Hour Clinical Care Line to receive medical advice from a nurse, or they book in a medical respite stay at either the Vancouver or Abbotsford hospice, for much needed rest and renewal, and pain and symptom management for Emi.
Although there are many individuals on the Canuck Place team that have provided exceptional care, it is Canuck Place Care Aide, Kelly, who has a special place in their hearts.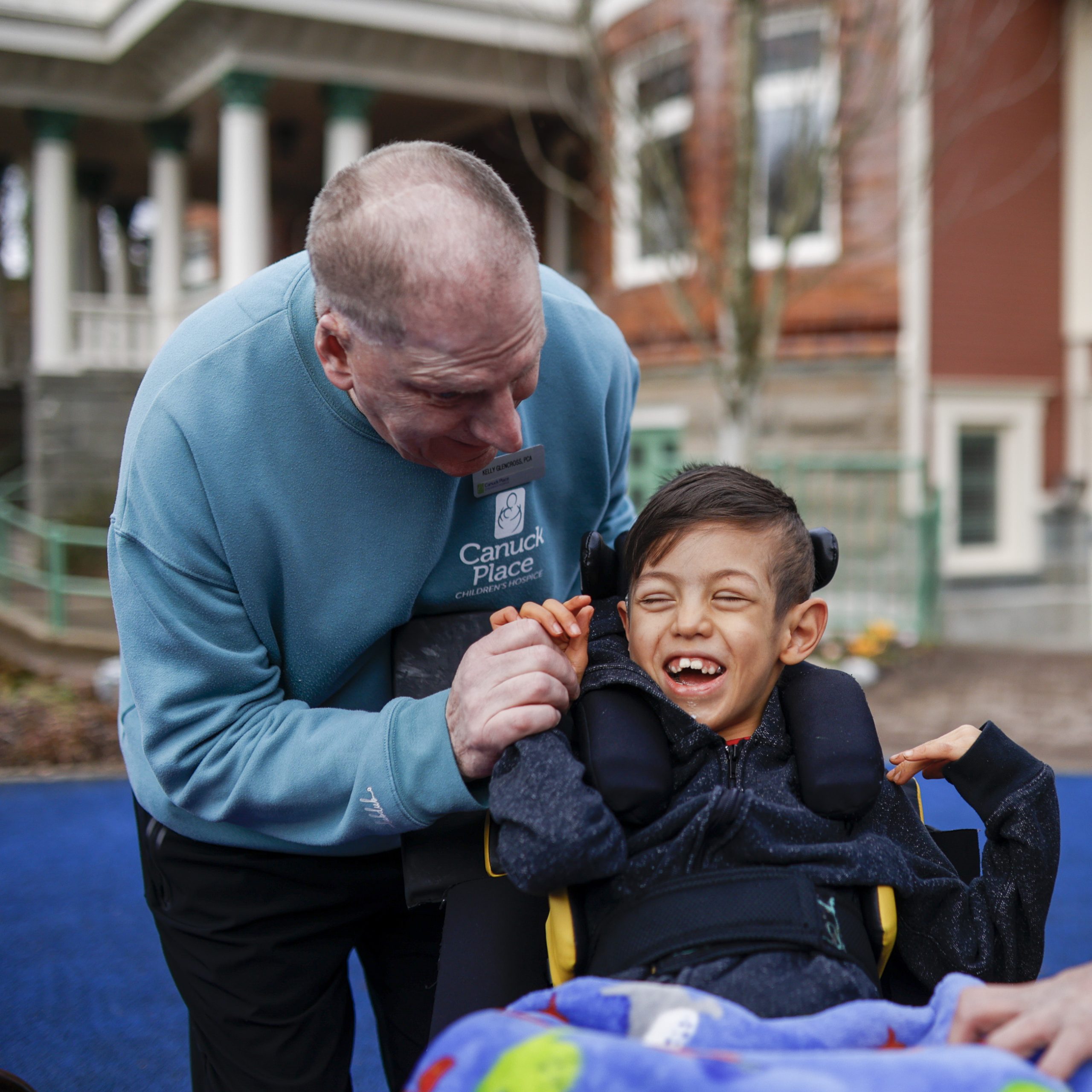 "The first time we stayed at Canuck Place on the family's room floor, Kelly was Emi's Care Aide during the night on the medical floor. We were worried about Emi sleeping in a different room because he has separation anxiety and has always been afraid of new places and people. Emi trusted Kelly from the very first moment. Kelly held him in his strong arms and spoke to him in his tender voice and Emi felt safe and loved. For the first time in six years, someone other than family members cared for our son with love and tenderness," says Diana.
While the medical care the Hernandez family utilizes at Canuck Place is vital for Emi and his comfort, the access to their counselling program has helped the Hernandez family heal and find coping mechanisms to deal with the emotional challenges they often experience. Music and recreation therapy have also been pivotal in allowing Diana and her family to relieve anxiety, reduce stress, and simply have fun together as a family.
Diana recalls many special moments their family have spent at Canuck Place, especially some of the recreation therapy outings. 
"One of the best adventures we had was going to Whistler with the Summer in the City recreation therapy program. It was a beautiful sunny day and we had lots of fun riding the gondola and sharing with other families and the team. We ate ice cream, enjoyed the stunning views, and had lots of fun meeting new Canuck Place families."
Canuck Place care supports moms like Diana to cherish every single moment with their child. "Being part of Canuck Place has forever changed our family's life," Diana explains. "We feel like we have a second home and a second family. We feel supported and safe."
This Mother's Day, you can help Canuck Place moms, like Diana, have the chance to just be a mom and cherish their child with the time they have left. Donate from now until May 19 now and your gift will be doubled up to $40,000, thanks to our generous partners, Headlands Environmental Services & SluzCap Enterprises Inc.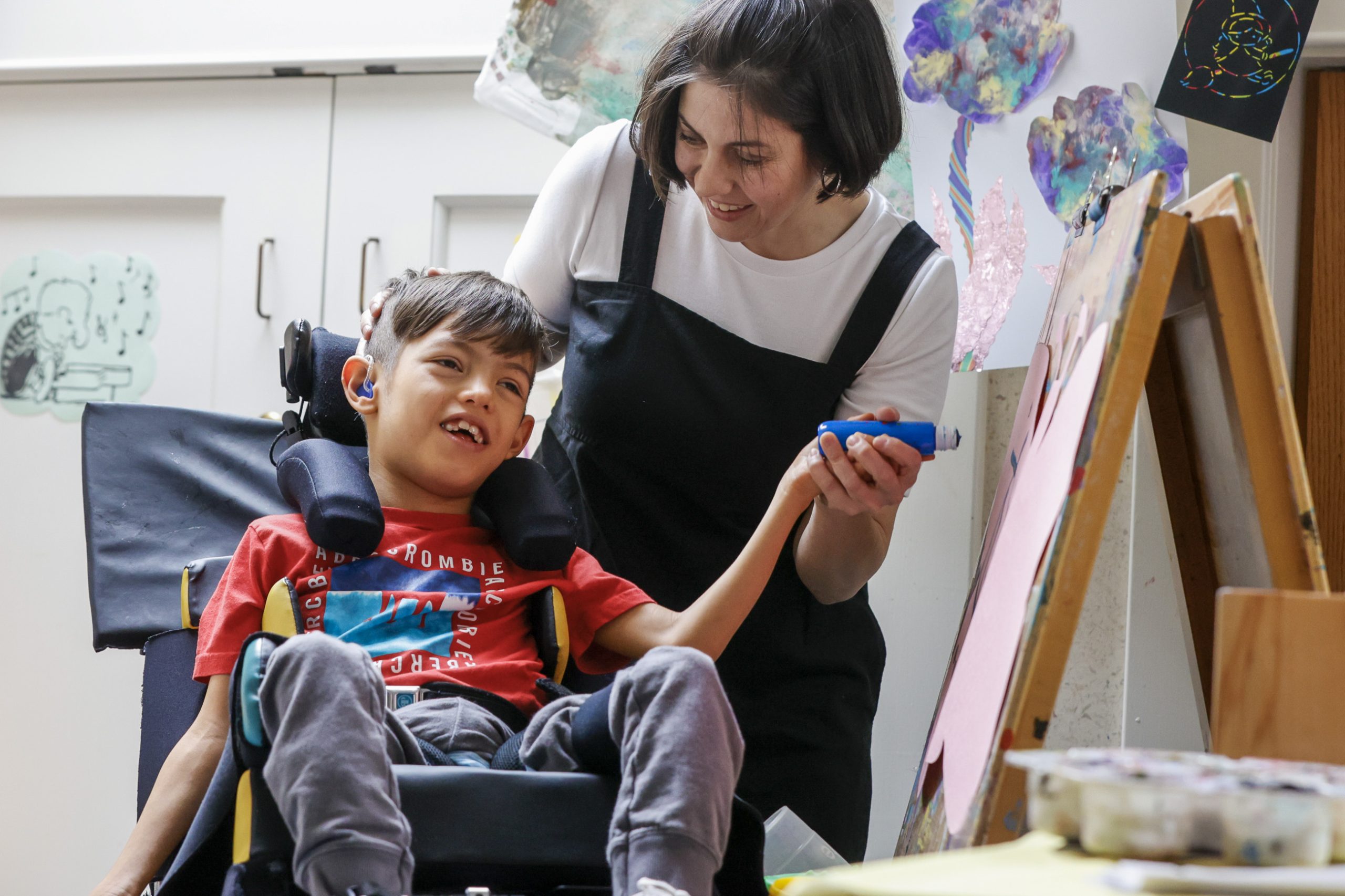 ———————————————————————————————————-
A version of this story appeared in The Vancouver Sun on May 1, 2023.