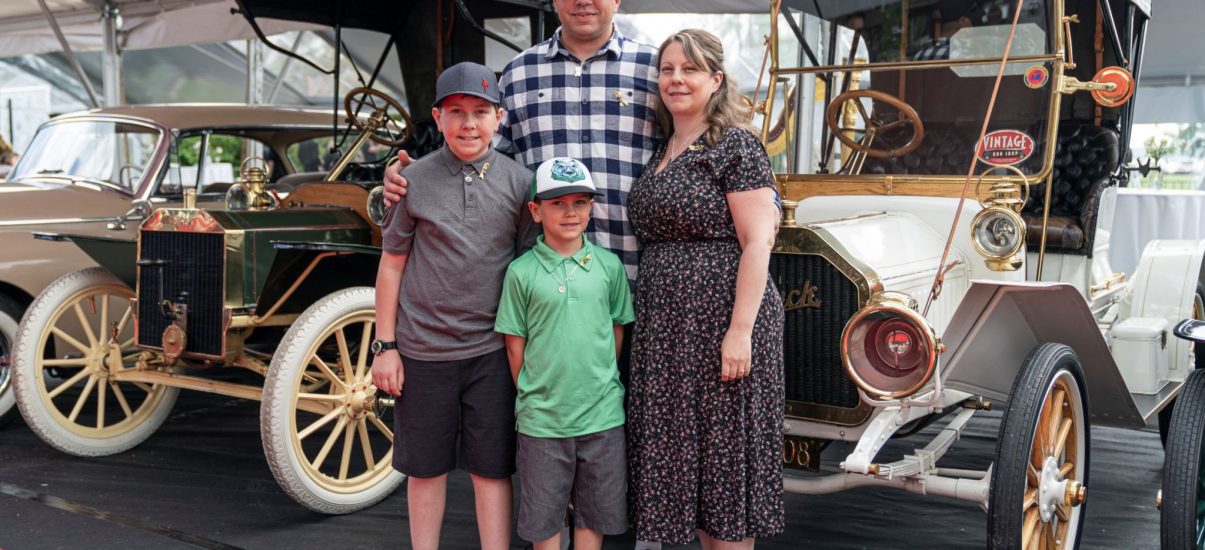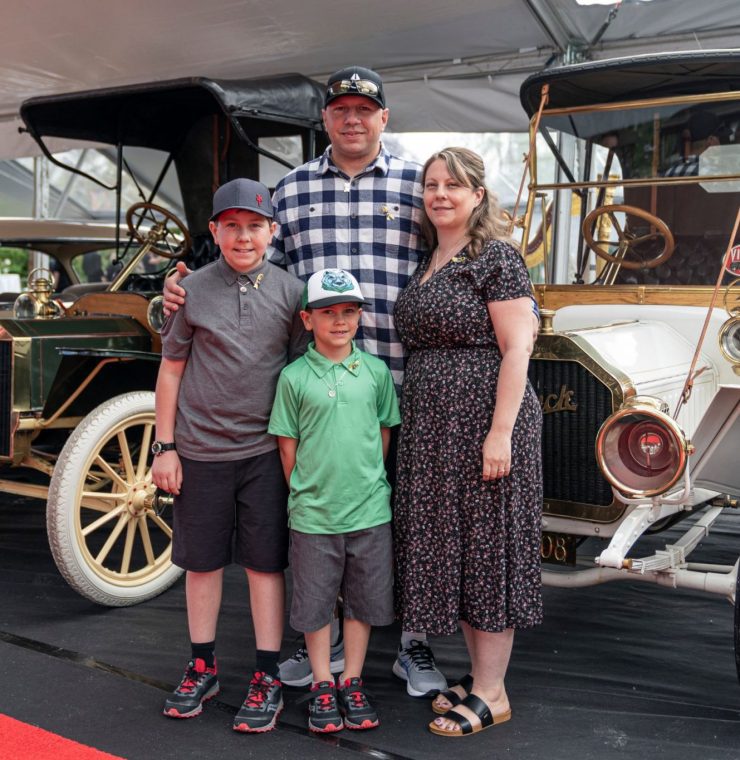 Second Annual Classic & Contemporary Car Invitational
This past Saturday, our second annual Classic & Contemporary Car Invitational welcomed car collectors and guests from across the Lower Mainland at Ambleside Park. We're excited to share that we raised over $800,000 for over 800 children living with life-threatening illnesses and the families who love them.For the sunny afternoon, philanthropic guests joined car collectors for an exclusive showcase of over 40 rare classic and contemporary cars. Attendees were welcomed by Co-Founders Kevin England and Dave Lede; Canuck Place CEO, Denise Praill; and Board of Directors Chair, Bob Smart, who all gave remarks and shared their gratitude. In addition, Canuck Place mom, Crystal Jones, shared her family's journey with Canuck Place, honouring her son Sawyer Trace Jones, who passed away on Canuck Place's program in September 2021.
"Canuck Place gave our whole family more time with our sweet Sawyer."
When we did not know how much time we had left, the team at Canuck Place helped guide us to live each day making the most of Sawyer's life that he had left here on earth.
Throughout the afternoon, invitees enjoyed delicious canapés and drinks as they voted on their favourite car of the event, which was the 1958 Chevrolet Impala model. Funds were raised through our Fund-A-Need program, which supports the greatest critical care needs. Canuck Place has seen a 14% increase in outpatient care and in-patient admissions has increased 33% in the past year. With the money raised, Canuck Place can continue to provide quality, interdisciplinary care in the hospices, in-home, and throughout the community through the Nancy Chan Enhanced Community Care Program. The beautiful afternoon concluded with the Sawyer's Cup Award presentation.
Thank you to everyone who attended the event, to our community donors, and corporate supporters. Because of you, Canuck Place can give lasting memories to families and help give short lives the gift of great days.
Watch Crystal Jones speech during the event, where she tells the story of her son Sawyer and her family's journey with Canuck Place.
Gratitude for our Classic & Contemporary Car Invitational committee
We are so grateful to the Co-Chairs, Dave Lede and Kevin England, the committee, our sponsors, and everyone who dedicated their time to make this event a success.
Interested in learning more about getting involved with the event? Contact us at events@canuckplace.org