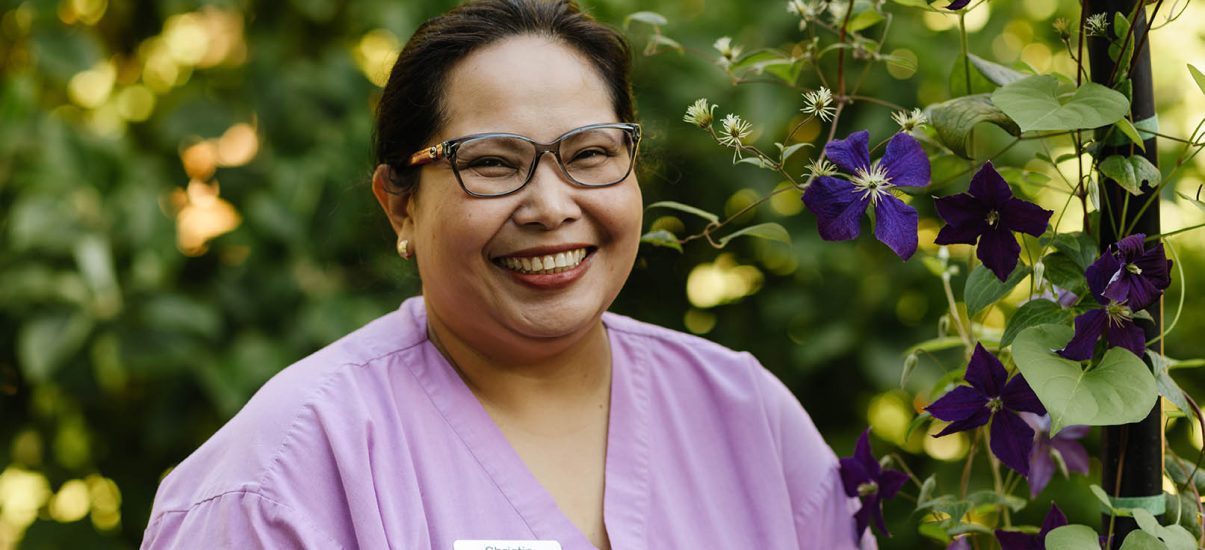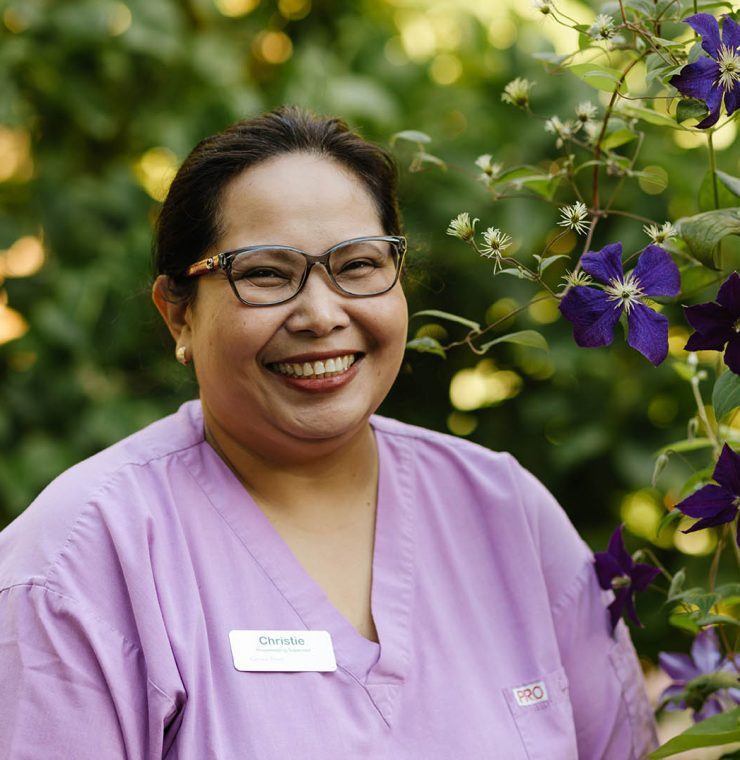 International Housekeepers and Environmental Services Week
This week, we're celebrating International Housekeepers and Environmental Services Week, which is dedicated to recognizing the efforts of hard-working custodial staff members. During a global pandemic, we have seen these unsung heroes on the front lines keep facilities clean and safe for staff, children, and families that walk through the doors of Canuck Place.
We sat down with Housekeeping Supervisor, Christie Castro to hear more about the important work her team does to keep children and families comfortable and safe at Canuck Place.
What is your position and how long have you been with Canuck Place?
I am the Housekeeping Supervisor and have worked at Canuck Place for 12 years.
Your role is integral to keeping our children and families safe and cared for. Can you talk about how you and your team were able to keep the hospice running and clean during the pandemic? How did you have to shift protocols?
The Housekeeping role is focused on Infection Prevention and Control (IPC). These routine practices are done to prevent the spread of infection and maintain our standards.
We doubled our protocols during the pandemic for enhanced cleaning of our high touch surfaces and I am proud to say our team did outstanding work and we did not have any outbreaks.
Families often speak about the interdisciplinary care at Canuck Place and how every department contributes to that care. From working in the hospice and interacting with families, do you notice what families find comfort in the most?
I find that families take comfort in the quality of service that Canuck Place provides. Every department does magic in providing the utmost care from medical care to housekeeping. They especially look forward to eating the home cooked meals.
How do you like being acknowledged for the work that you do?
A simple appreciation of thank you or a lovely note or card.
The work that you do makes families feel safe, find familiarity in their settings, and enables them to move around freely. What is your routine in getting a suite ready for a family coming into the house?
Our discharge routine for a family suite takes about an hour. From decluttering, stripping beds, cleaning, disinfecting high touches surfaces, including bathrooms to bed making.
We ask the Nurse in charge of the family if there are any specific needs for the admitting family. We try our best to accommodate their requests. Sometimes families forget to bring their toiletries like toothbrushes, toothpaste etc. We do our best to make sure that they have what they need for a comfortable stay.
What is your favourite part about working at Canuck Place?
Being part of the support services team. As housekeeping has an integral role in keeping vulnerable kids, families, and staff safe and healthy.
Finish this sentence. Canuck Place Is…
Care, compassion, and gratitude.
Thank you to everything that Christie and her team do to keep Canuck Place running!