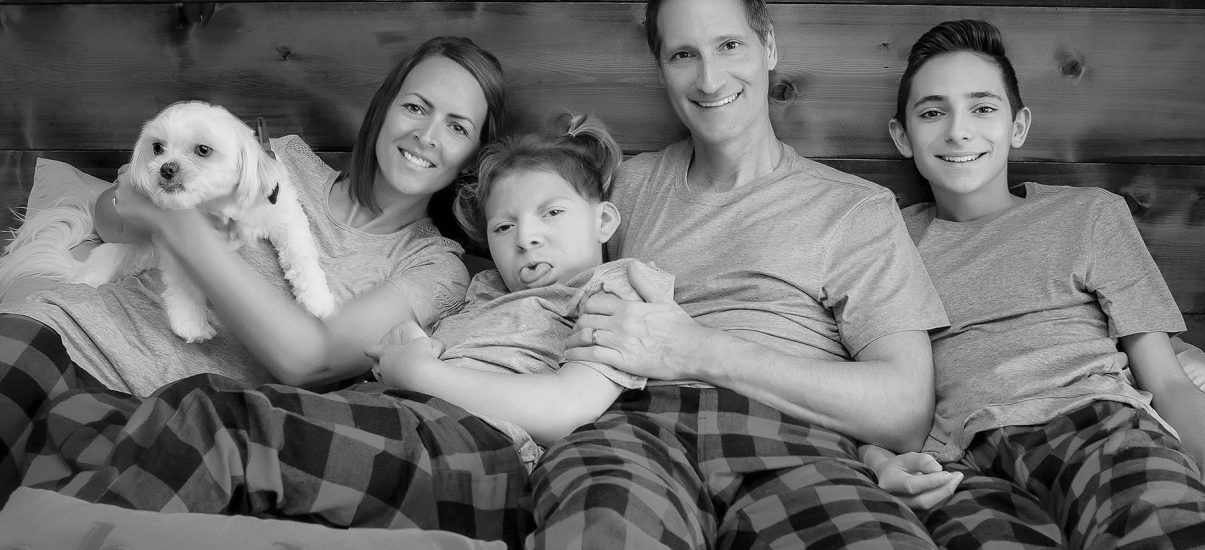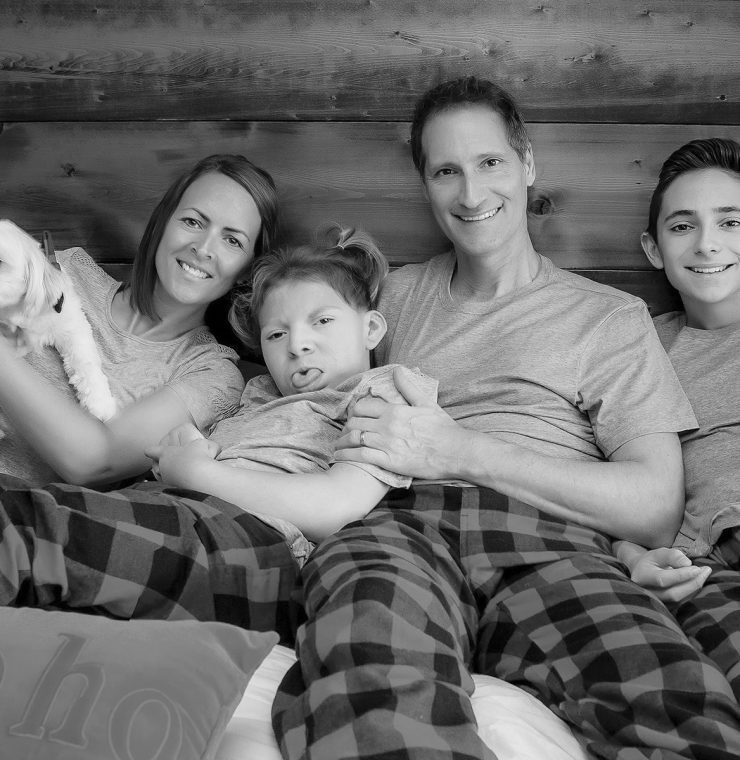 Canuck Place becomes the first pediatric hospice to receive ChildKind International Certification
Canuck Place is pleased to announce the designation of ChildKind International certification. Canuck Place is now the first pediatric hospice to receive this certification. Canuck Place is British Columbia and the Yukon's only pediatric palliative care provider, caring for over 830 children living with life-threatening illnesses and the families who love them.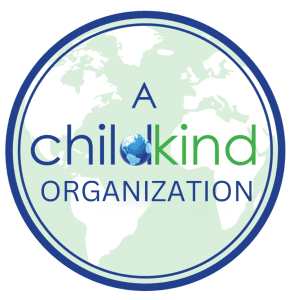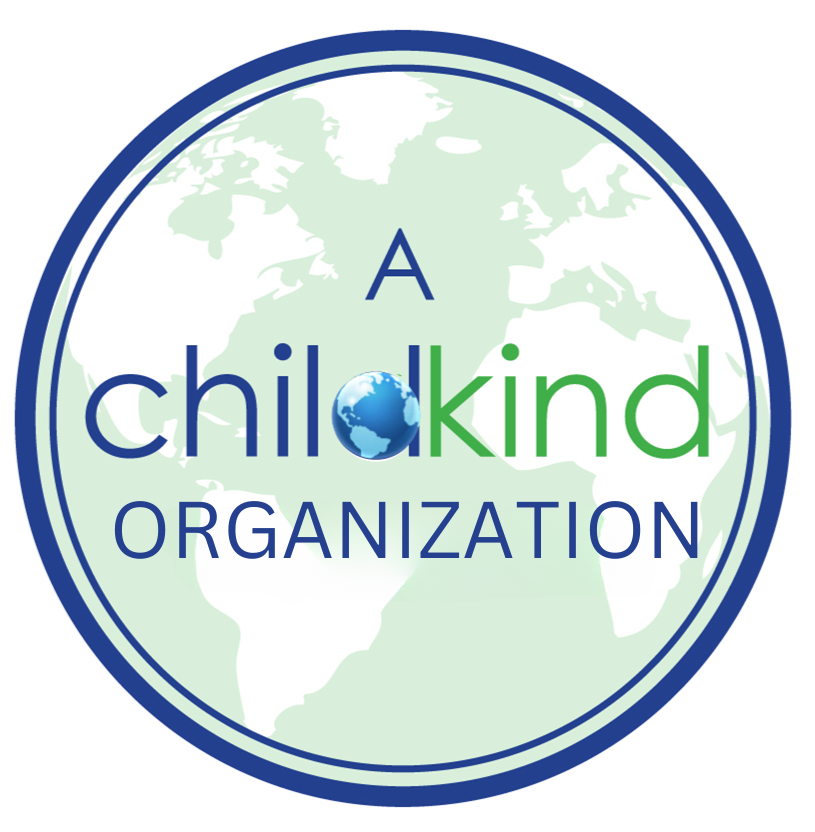 ChildKind is a global non-profit composed of internationally recognized experts that fosters institutional commitment to pediatric pain care. ChildKind accomplishes its mission through encouraging excellence in pain care by recognizing and supporting healthcare institutions that have developed best practices. Thousands of children have received pain treatment at ChildKind certified institutions and hundreds of clinicians have benefitted from ChildKind's ongoing education and support. To date, twelve pediatric hospitals in the USA, three hospitals in Canada, and one hospital in Singapore are ChildKind certified, and Canuck Place.
"The ChildKind site visit team was extremely impressed with the passionate and compassionate care provided by all staff and volunteers at Canuck Place Children's Hospice," says Allen Finley, ChildKind International Certification Member. "Pain and comfort care are integrated into a holistic approach to treating the patient and entire family, and the institutional commitment is very strong."
"As a ChildKind certified pediatric hospice, Canuck Place is committed as an organization and as healthcare providers to the treatment of pain, and promotion of children's comfort and ease of suffering," says Denise Praill, Canuck Place Chief Executive Officer. "This certification is a testament to the work of our exceptional team to ensure that comfort and compassion are embedded in Canuck Place care. We will continue to deliver the best pain care possible to children and families on our program."
The ChildKind International certification is based on five principles that organizations whose mission is to improve the quality of pediatric pain care must demonstrate their institution exhibits:
Principle 1: An institutional commitment to pain prevention, assessment, and treatment.
Principle 2: Ongoing education programs and awareness initiatives on pain for staff, trainees, patients, and any of their caregivers.
Principle 3: Use of evidence-informed, developmentally appropriate processes for assessment of  acute and chronic pain.
Principle 4: Specific evidence informed protocols for pain prevention and treatment including           pharmacological, psychological, and physical methods.
Principle 5: Regular institutional self-monitoring within the framework of continuous quality      improvement.
"Canuck Place will continue to work alongside ChildKind to assess and enhance our pain and comfort care on an on-going basis in order to best serve children and families on our program. Canuck Place was grateful to also work with our provincial care partners, BC Children's Hospital. Canuck Place is committed to making pain matter, making pain understood, making pain visual, and making pain better." says Denise Praill, Chief Executive Officer.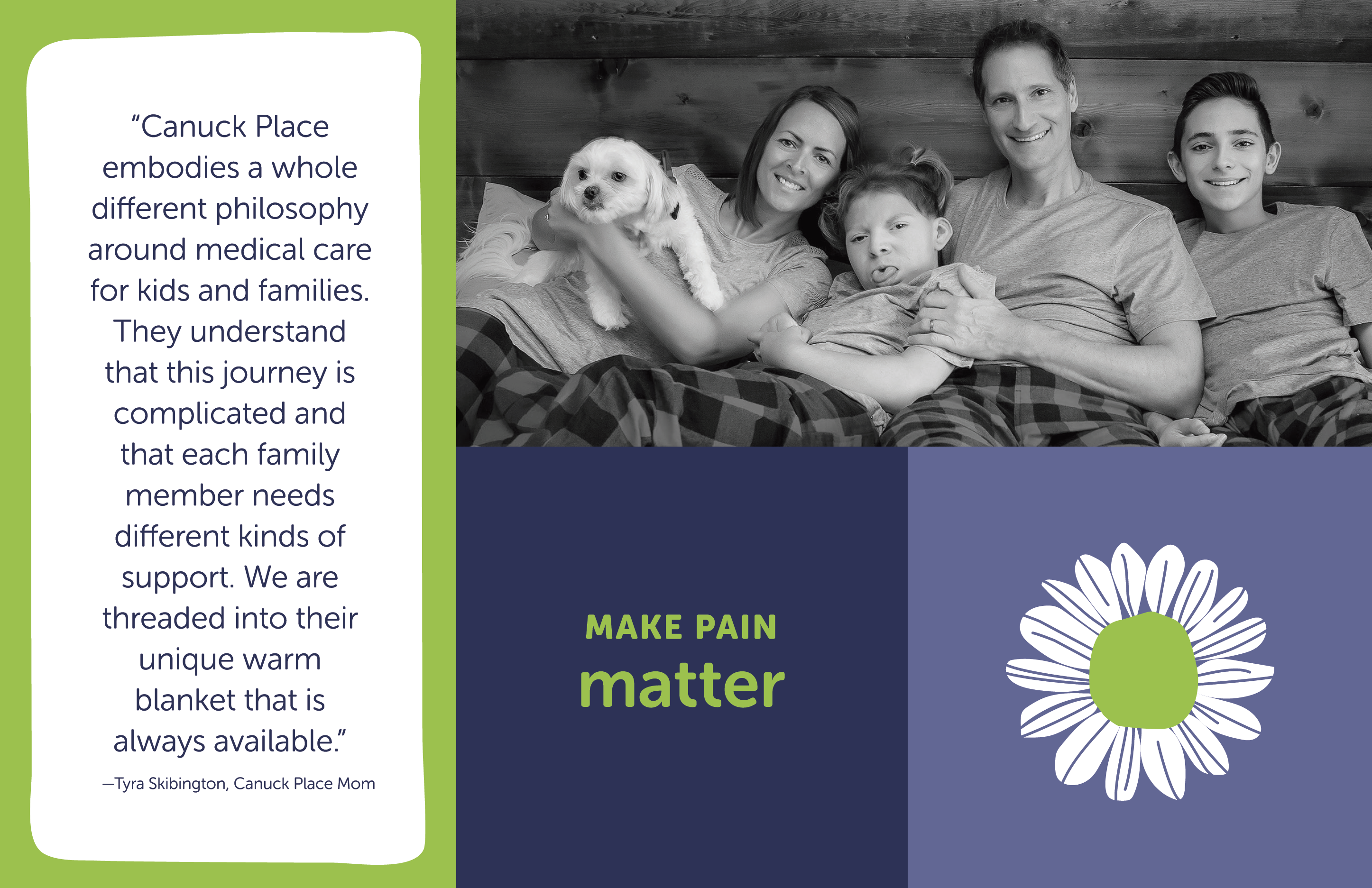 About ChildKind International: ChildKind International is a global non-profit composed of internationally recognized experts that fosters institutional commitment to pediatric pain care. ChildKind accomplishes its mission through encouraging excellence in pain care by recognizing and supporting healthcare institutions that have developed best practices. Untreated or poorly treated pediatric pain exposes children to unnecessary suffering, and leads to significant short and long-term negative consequences. ChildKind methods include helping institutions identify gaps in the pain care they provide, offering support to address those gaps, and certifying institutions that are using the highest standards for the prevention and treatment of children's pain. childkindinternational.org/