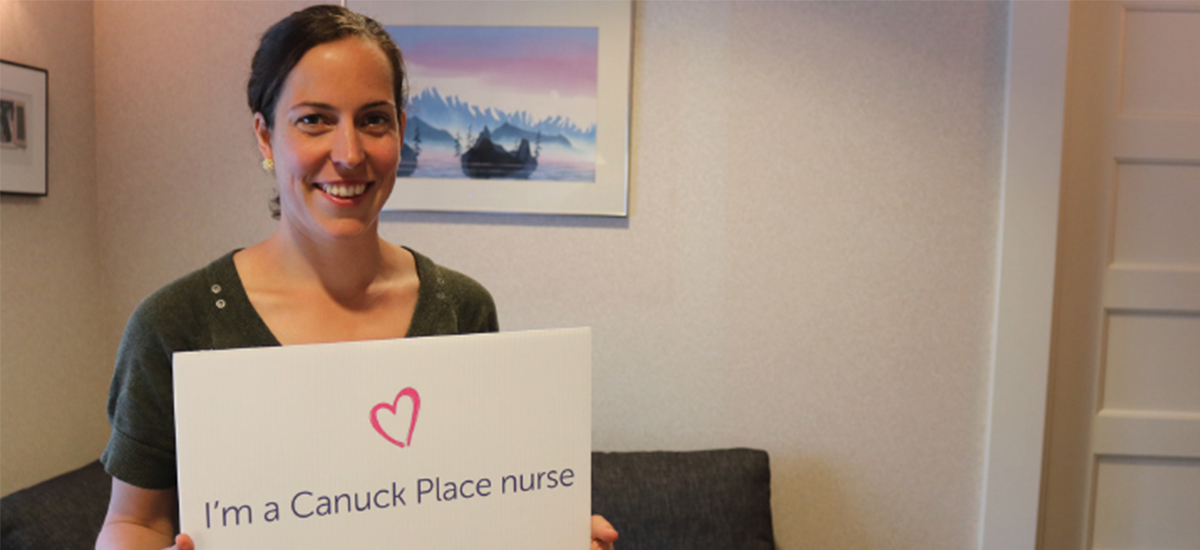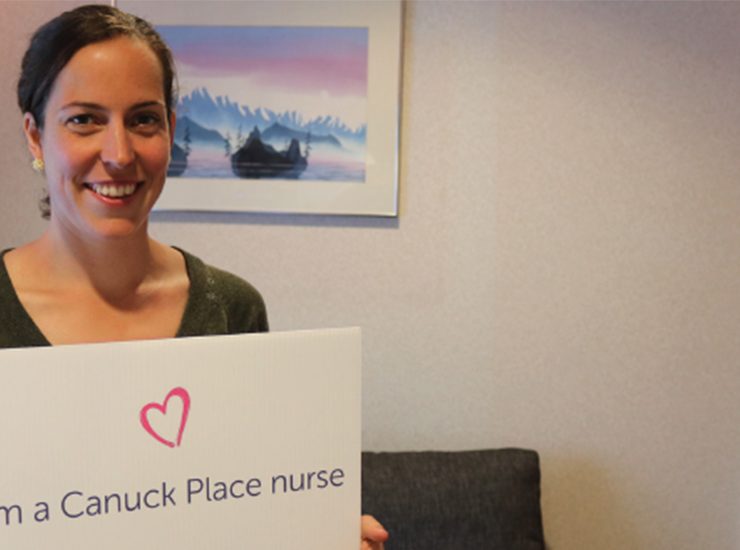 Canuck Place Nurses Walk with You
Laura Wallbridge always knew she wanted to work in pediatrics. She worked in adult and child hospital settings, but knew that a career at Canuck Place Children's Hospice was the ultimate goal.
"I wanted to work in an environment where the families came first," she explains. "Where you were working among colleagues that were like family. This is a cohesive, circular, nursing environment where, yes, you give a lot out, but you get so much more back in return. It's not like any place I've ever worked."
For Laura, what really sets Canuck Place care apart is the ability to walk alongside the families she cares for.
"When a family comes into Canuck Place, we really want the family to lead the way and allow us to become a part of their journey, and to know that we are going to help. I want families to know that Canuck Place is a very special place, because we truly are your advocate, and for them to know that we are on this journey with you, beside you, and for you."
Coming to Canuck Place, Laura noticed that what the team does uniquely well is seeking out what families need and making it happen.
"We don't say no. We always say yes."
"We really try to seek out what's supportive for the family, what they value most, how they want to spend their time together," she says, "Whether it's their final moments with their child, or a simple outing to the beach, we really try to cater to what they want to do, and what they see for their child, and what the child sees for themselves."
Laura remembered a story about a family who loved hockey. Their child was quite unwell, but really wanted to go to a Vancouver Canucks game.
"It would have been easy to say, 'No, that's not possible. We don't think that'll work.' But that was never the case," she remembers. "It was 'how are we going to make this work?' and 'how do we make you comfortable so you can enjoy the game?'"
An extra nurse, who knew the family well, was brought in, and arrangements were made for the whole family and their nurse to attend the game together.
"It put the family's mind at ease, that they had someone they connected with that could support them in a loud, busy environment," says Laura. "We just knew that's what he wanted, so that's what was going to happen…. In a very safe, caring way, that gave that child lasting memories and quality family time."
This Nurses Week we're asking what sets Canuck Place nurses apart. Read their stories.
You can support the work of Canuck Place nurses by making a donation today.