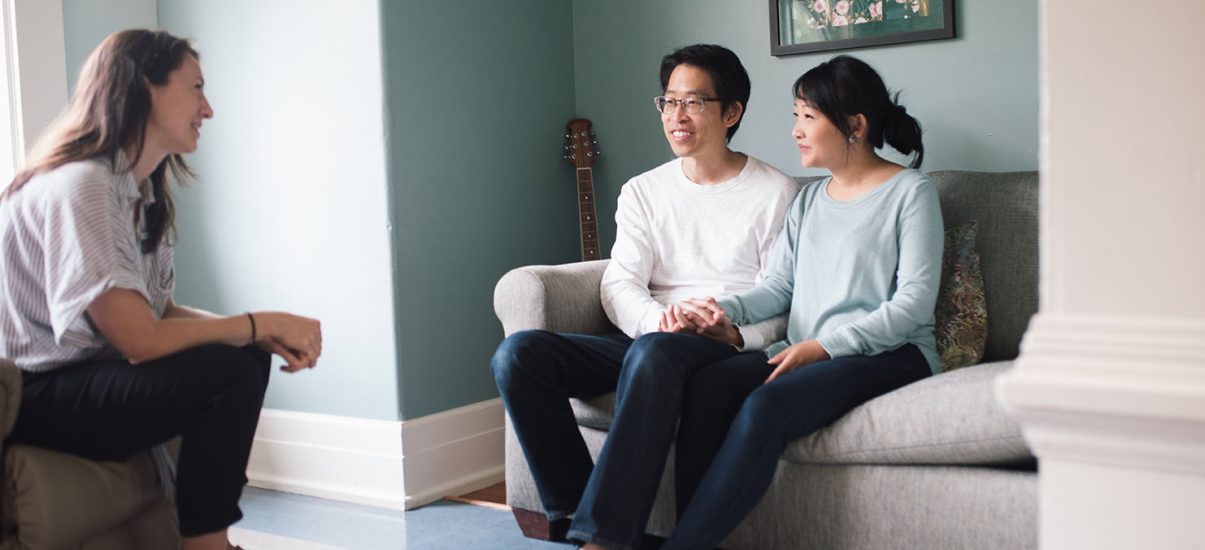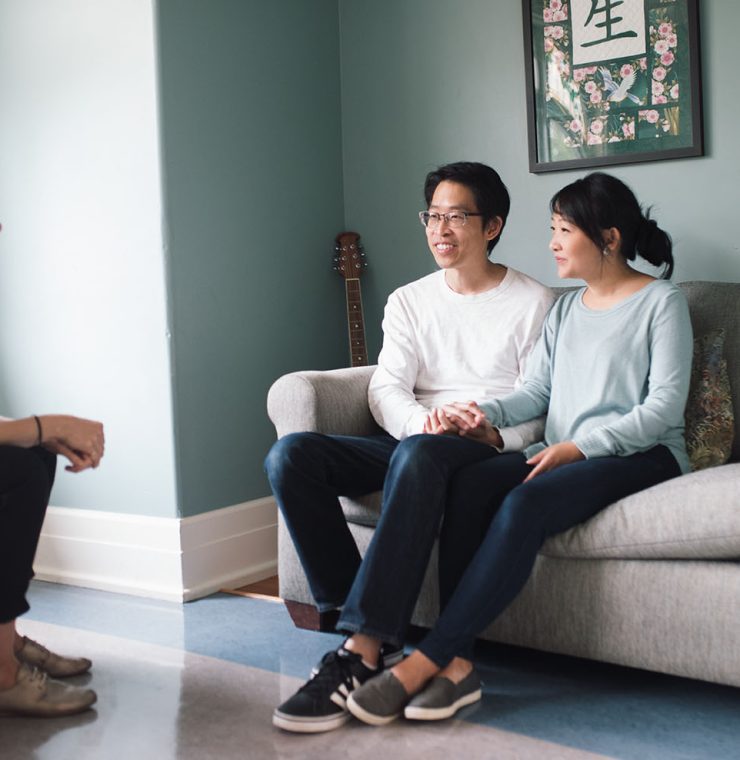 Advance care planning (ACP) and its role in pediatric palliative care
Canuck Place is here for the journey—and that includes advance care planning (ACP).  ACP are meaningful conversations with seriously ill patients, characterized by gaining an understanding of a family's goals, sharing prognosis and trajectory of illness, and responding to sensitive emotions.
At Canuck Place, ACP includes a family-centered approach that considers hope and non-medical concerns alongside honest and practical information. This approach allows parents to actively participate in decision making and prepare for end-of-life circumstances.
Today is Advance Care Planning Day and we spoke to Professional Practice Lead, Nadine Lusney about advance care planning and what families can expect.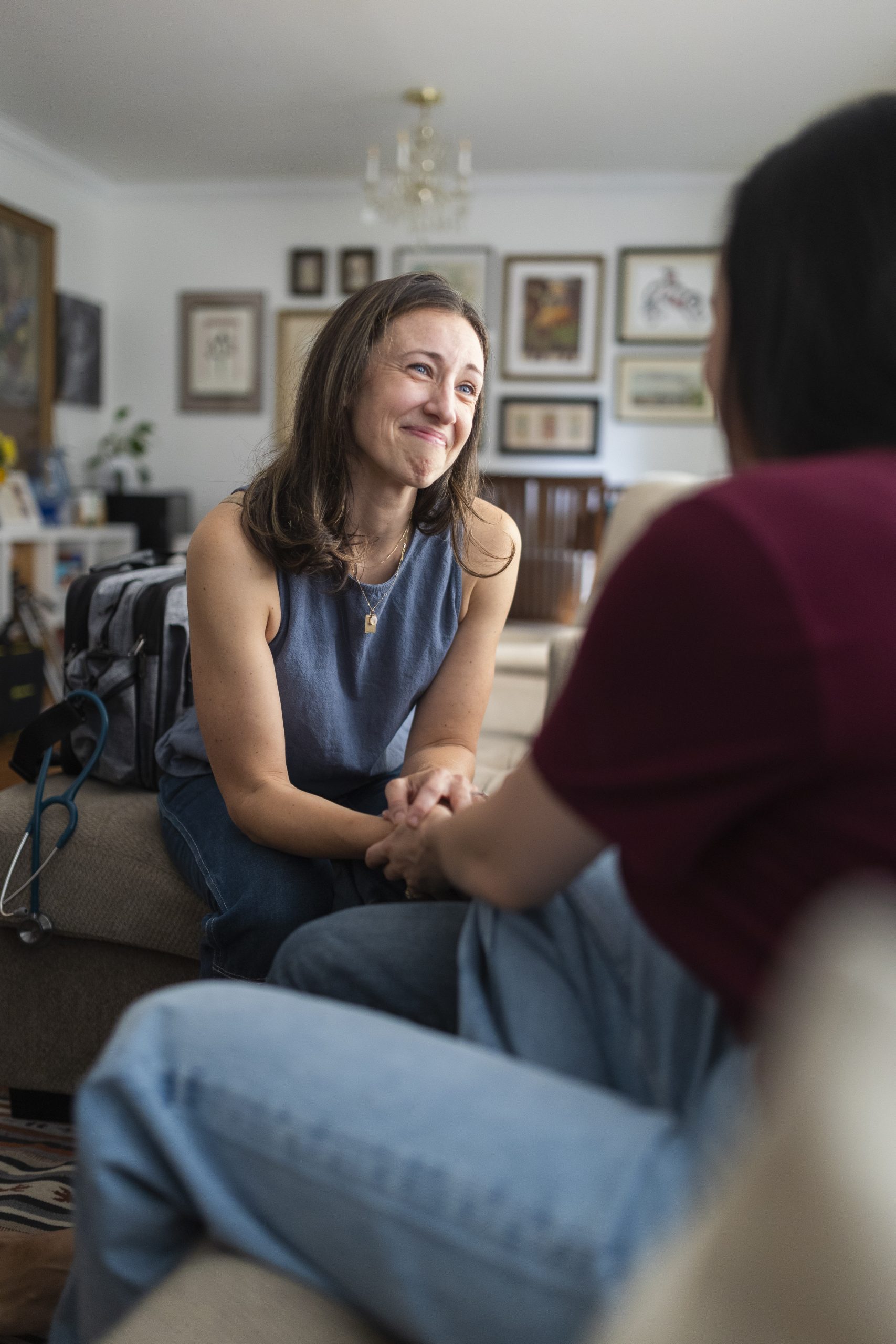 What is advance care planning? What does it look like for families on Canuck Place's program?
Advance care planning (ACP) is an ongoing, ever-evolving process grounded in reflection to help identify a child and family's values, wishes, and beliefs in relation to the kind of healthcare and personal care a child and/or a caregiver may want for the child. These conversations explore a child and family's understanding of their serious illness, their information needs, and aspects that are important to them.
These conversations may explore what they are worried most about and what they are most hopeful for in the context of their child's serious illness. These conversations help our team understand and build plans together. Ultimately, understanding a child/family's values, wishes, and beliefs can help inform healthcare decisions for the future. Within our context, this also involves exploring with a child and youth their ability to understand, participate, and make decisions in regards to their care. Agency of a child is very important. At Canuck Place, we practice parallel planning—planning for both the life of the child and the "what ifs", so healthcare resources can be considered and family/caregivers can be informed.
Care planning is a fundamental part of our work in pediatric palliative care. Anticipatory planning is often a focus of our work to alleviate worries and plan for the "what ifs" we can plan for. We cannot predict the future or know exactly how any child's health journey will go, but we can share our worries with children/youth/families/caregivers of what the future may hold and families/caregivers/children can share their worries with us. Often times we can create plans around theses worries. Anticipatory plans lay out actions that can be taken if or when a child becomes unwell. Making plans can sometimes help when walking an unknown path.
Why is advanced care planning important?
ACP is well recognized in the literature to be supportive in many ways. Normalizing these conversations has been shown in the literature to increase a child's and parents' capacity to anticipate decision, support family coping, provide peace of mind, increase a sense of control, and reduce suffering. Talking about the future and what is most important for a child and family has also been shown to impact overall satisfaction of care and quality of life for the child. This highlights why it's so important to have these conversations early and regularly, so a child/family/caregiver has time to reflect and consider how their beliefs, values, and wishes intersect with the care they would want for their child.
What can families expect during conversations about advanced care planning?
These conversations can be informal and formal depending on the situation. We seek permission from families to know when they are ready to explore some of these topics. Questions are often open ended and allow a child/family to share what is most important to them. We meet with families in different ways—in person, over the phone/zoom, at the hospital, at the hospice, or in families' homes.
Our clinicians seek to explore understanding about their serious illness, what is happening to their body, current treatments; information needs; and what is important to a child and family including their hopes, fears, and worries. These conversations may happen in a family team meeting between the family/caregivers and the Canuck Place team or happen one-on-one or in a smaller group. It's important to have these conversations both when a child is well and unwell.
What tools do you use when having conversations about advanced care planning?
Communication and active listening skills are imperative. The goal is to understand what a family is sharing and ask further questions to get to a shared understanding. These conversations help dispel some of the families' and our assumptions about care. Questions are often open ended and allow a child/family to share what is most important to them or how this pertains to them. At times we use a conversation guide (Serious Illness Conversation Guide) that we adapted for pediatrics with family/parent informed language, which means these conversations guides were co-created with patients to focus on what is meaningful to them.
Learn more about advance care planning works with the use of the Serious Illness Conversation Guide – Pediatrics ©
Are there specific locations where these conversations might take place?
Preferably these conversations happen in private and comfortable settings or a setting that is most supportive to the child and family. Circumstances can influence the setting, but it's important to adapt and recognize needs in all settings.
What outcomes should a family expect out of advanced care planning?
This is dependent on the conversation, the child's health journey, the family, and their surrounding circumstances. Sometimes the outcome of the interaction is to have the conversation, or normalize these conversations. Other times there are agreed upon action items that either or both the clinical team and the family/caregivers will take. Another outcome of these conversations might be some supportive documentation. Documentation can support families/caregivers expressing their needs or decisions they have made of their child's care.  The goal is for a family to feel heard and to create action items that are integrated.
---
Learn more about Canuck Place's Serious Illness Conversation Guide – Pediatrics © and what to expect from advance care planning conversations.
You can also help support heart-centered care for families at Canuck Place by donating today.