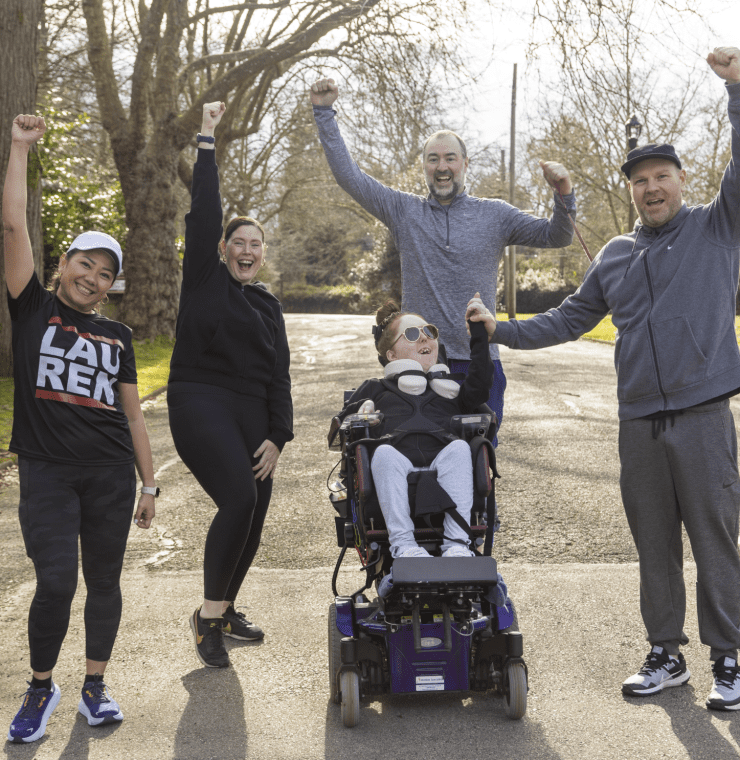 BMO Vancouver Marathon – Canuck Place Social Media Toolkit
Team Charlie's Angels is running and rolling once again in the BMO Vancouver Marathon!
About BMO Vancouver Marathon
This year marks the 51st BMO Vancouver Marathon! RUN4HOPE, the charity program of the BMO Vancouver Marathon, aims to raise funds for social impact and community good, and foster a spirit of community celebration—and Canuck Place is a proud charity partner.
About Charlie's Angels Joy Runners
Once again, Canuck Place child Charlie-Anne Cox is participating under her own team, "Charlie's Angels Joy Runners," and is rolling 21km in the race to raise funds for Canuck Place alongside her mom, step dad, and friends! 
About Charlie-Anne
Charlie-Anne wasn't supposed to see her first birthday. She is 13 years old and has Spinal Muscular Atrophy (SMA) type 1. SMA is a genetic condition that causes muscle weakness and atrophy and affects a child's ability to crawl, walk, sit up, and control their own head movements. It also causes severe damage to the muscles used for breathing and swallowing. Charlie-Anne has been
on the Canuck Place program since she was 9 months old.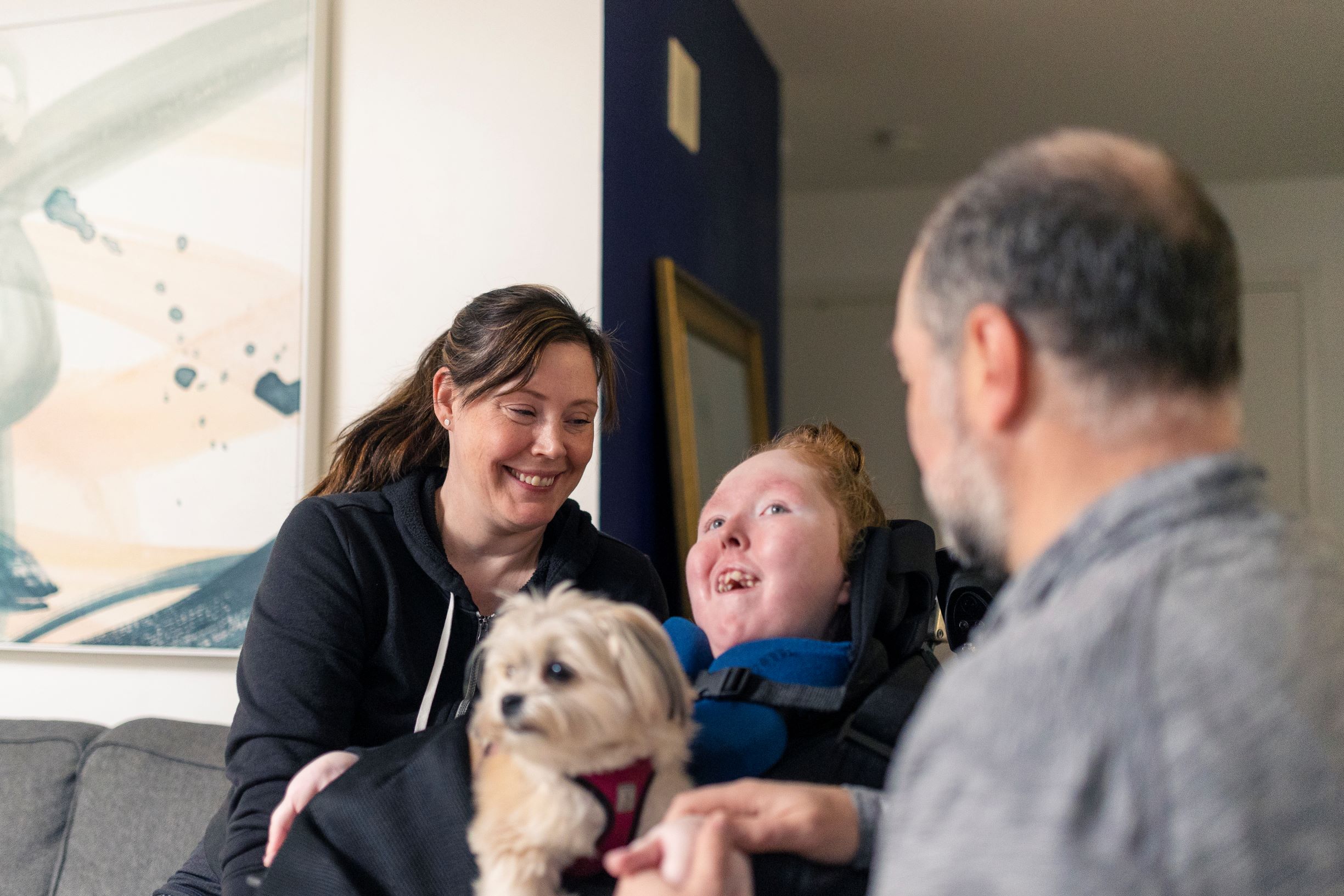 About Aubrey Delima
This year, another Canuck Place Mom, Aubrey Delima is joining forces with Team Charlie's Angels with the goal of raising $40,000 for Canuck Place. Aubrey is challenging herself to run the full marathon for her daughters Lauren and Jenna. Lauren passed away on the Canuck Place program in 2010, and Aubrey has accomplished many fundraising events in honour of her daughter over the last decade.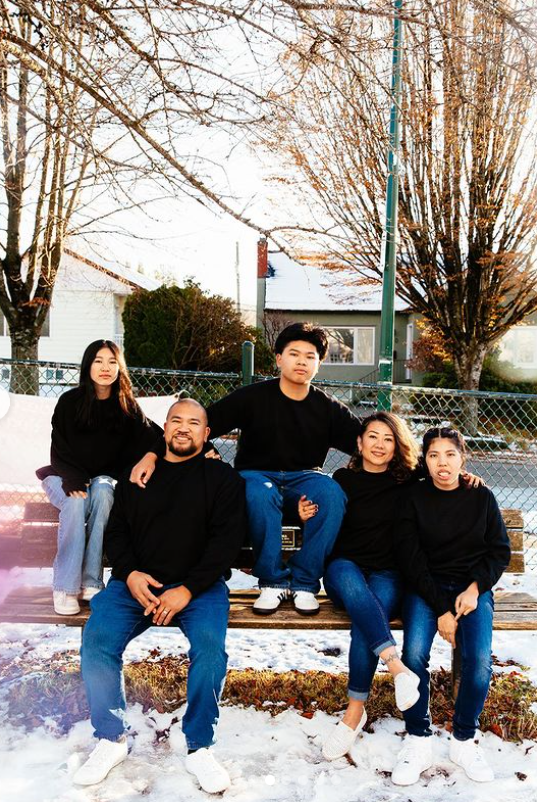 About Canuck Place
Canuck Place Children's Hospice is British Columbia and the Yukon's pediatric palliative care provider. Over 830 children living with life-threatening illnesses and families from five provincial health regions receive Canuck Place inpatient and community care (in home/in hospital). Canuck Place operates 13 patient beds and 8 family suites through two hospices in Vancouver and Abbotsford.
Services include medical respite and family support, pain and symptom management, provincial 24-Hour Clinical Care Line, music and recreation therapy, education and art, grief, loss, and bereavement counselling, as well as end-of-life care.
With donors, our talented team, including over 370 volunteers, we care for children with short lives and the families who love them.
How you can help
STEP 1:
Join team Charlie's Angels Joy Runners or start your own fundraiser and run for Canuck Place
STEP 2:
Download our social media promo assets below and promote on your social channels!
SAMPLE CALL-TO-ACTIONS:
Join team Charlie's Angels and help us raise funds to create lasting memories for children and families at Canuck Place

I'm running for Canuck Place! Join me to raise funds and create lasting memories for children and families at Canuck Place
Sample Social Media Post
I'm running in the @bmovanmarathon and fundraising for @canuckplace! Donate to my fundraising page to help kids with life-threatening illnesses and the families who love them! #CanuckPlace #bmovm
KEY MESSAGES
Canuck Place is here for the journey
Canuck Place is BC & the Yukon's only pediatric palliative care provider, caring for over 830 children with life-threatening illnesses and the families who love them
HANDLES AND HASHTAGS
#CanuckPlace #bmovm #runvan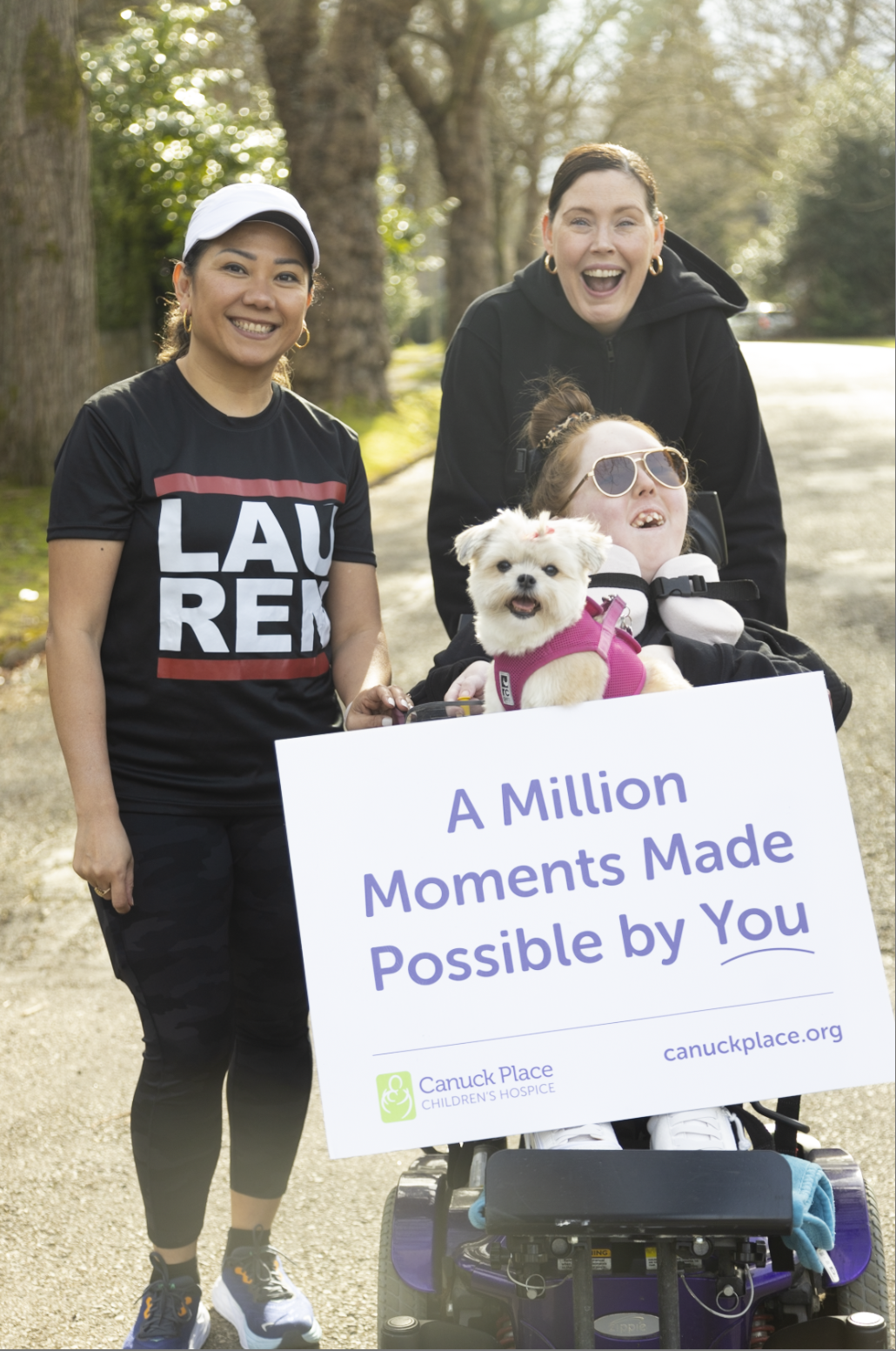 ---
If you have questions, please email events@canunckplace.org
Canuck Place BMO Social Media Assets
zip 4.28 mb