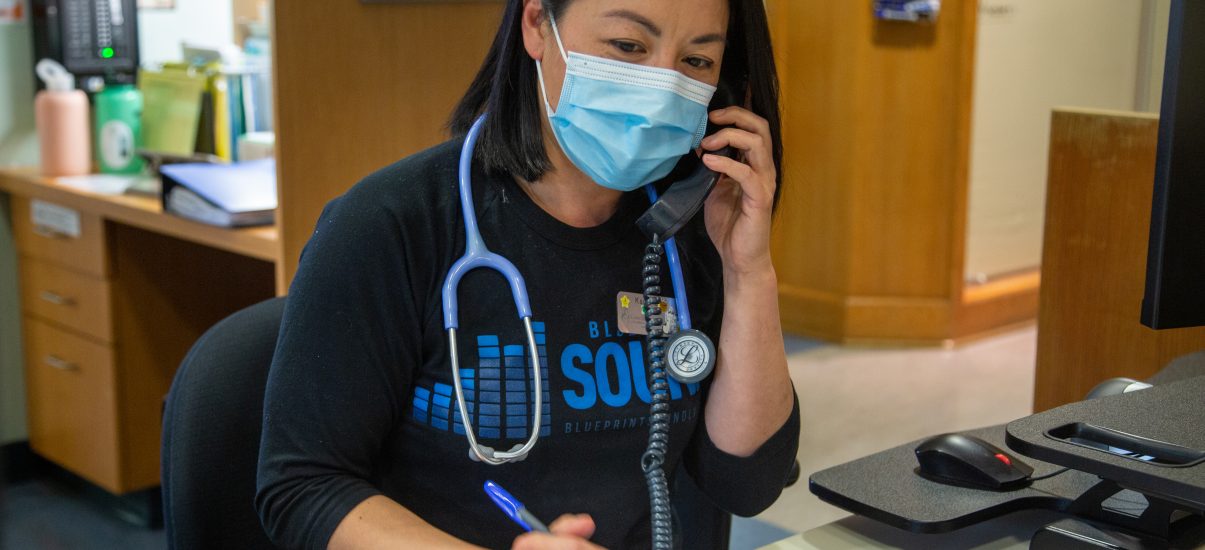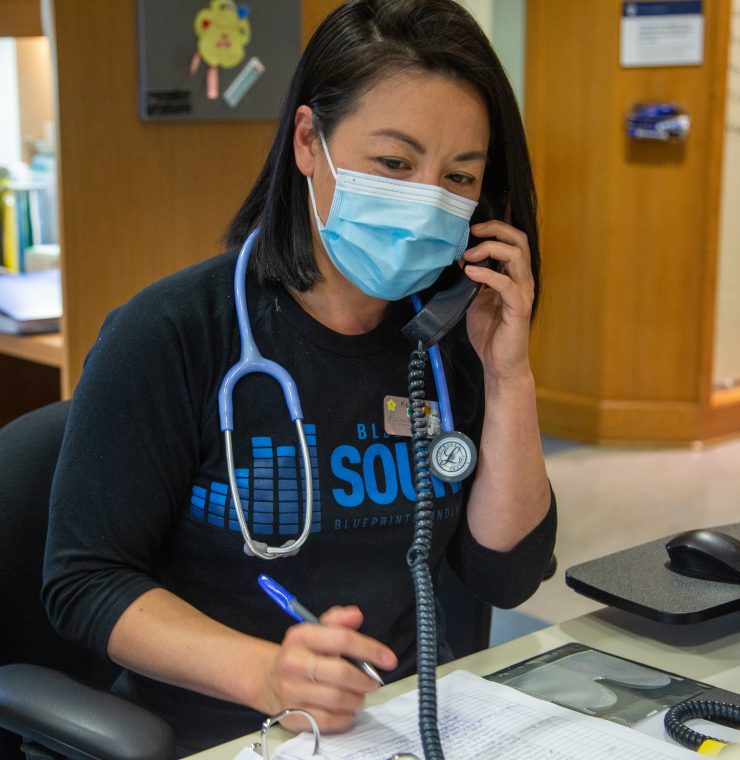 24-Hour Clinical Care Line
24-Hour Clinical Care Line
At Canuck Place, our continuum of care expands beyond the walls of the hospice to meet an ever-increasing demand for services throughout the province. As BC and the Yukon's recognized Pediatric Palliative Care (PPC) provider, our clinical team not only provides 24/7 support to families staying in-hospice, but we also provide an extensive clinical outreach program through a 24-Hour Clinical Care Line for families and caregivers, clinical consults and off-site care. These preventative actions lessen the impact on the healthcare system as a whole, as they result in lower rates of emergency room visits and reduced acute care admissions. 
Just a phone call away.
Hundreds of families live with the knowledge that their child will die young. They need our help more than ever. The 24-Hour Clinical Care Line is available to families and caregivers at no charge 24-hours a day. Through the Clinical Care Line, our clinical staff provide answers to questions ranging from the everyday care of a child, to complex issues surrounding medications, pain and symptom management, and end-of-life support.
Due to our medical respite program, we get to know the children and families on our program over an extended period of time. This not only results in first-hand knowledge of their evolving symptoms and medical histories, but also an awareness of family dynamics, unique personalities and individual needs. 
The 24-Hour Clinical Care Line, a valuable communication tool, ensures our comprehensive medical knowledge and support is accessible at all times, resulting in peace of mind for families, fewer emergency room visits and acute care admissions, and better care for the children we serve. This preventative service also lessens the impact on the healthcare system as a whole.   
Below are some of the most common reasons that families call the 24-Hour Clinical Care Line monitored by expert PPC nurses and physicians.  
 Symptom management support 
Help with pain, feeding difficulties, seizures, irritability, respiratory issues, or signs of infection
Decision-making support for change in a child's health condition 

For example, can they manage at home? Do they need to go see someone? If so, how urgent?

Support for caregiving/tasks of care 

This includes how to troubleshoot, clarify something on a care plan, or perform a technical skill

Care coordination support 
24-hour Clinical Care Line-Family Information
pdf 44.25 kb