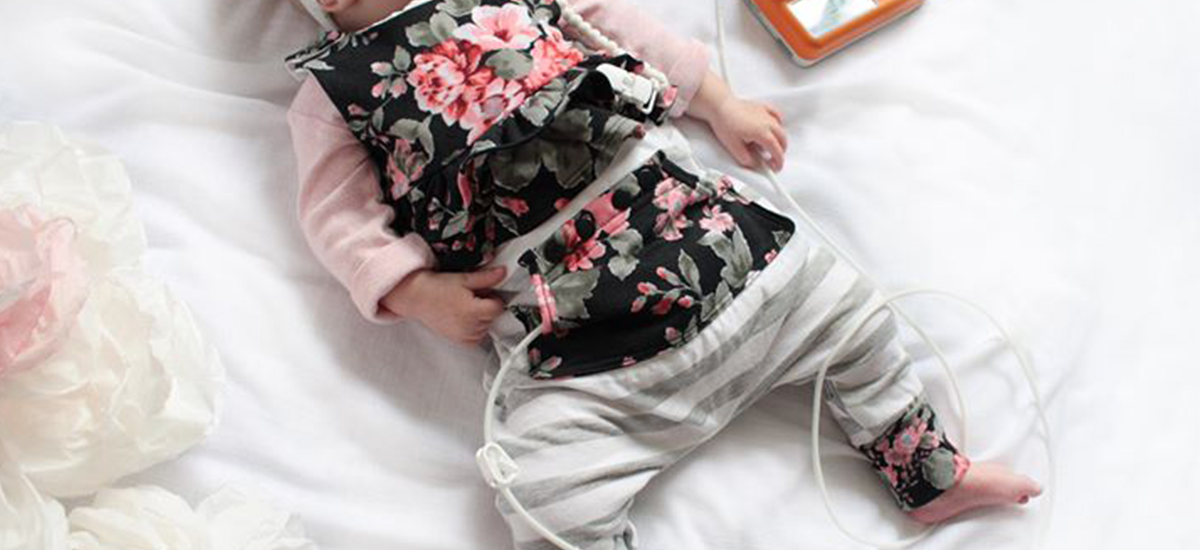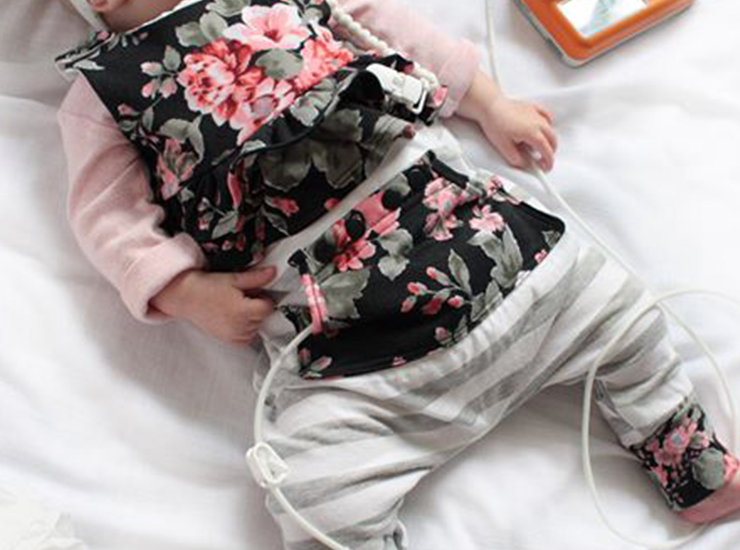 TAYLORHART.DESIGNS: Creating Inclusivity, one Design at a Time
For Taylor Byrom, it all started as a project for fashion design school. Asked to design a line of clothing for a niche market, Byrom immediately thought about her Nana and her struggle to find functional and fashionable clothing while undergoing treatment for breast cancer. Following an impactful volunteer experience at BC Children's Hospital, an idea clicked.
"If Nana had this much trouble finding clothes, how were children dealing with this?" Byrom asked herself.
With that, a school project turned into a career and a passion for designing clothing for children living with complex care needs.
TAYLORHART.DESIGNS integrate "functional adaptations while hitting the target on the style meter." While style and fabrics have evolved since its inception in 2013, the core functionality of her designs has not changed.
A dress with a slanted placket down the side for access to feeding tubes, tops with snaps, a jacket with a removable back for wheelchairs and, a peplum style tee with openings underneath was the four designs that launched TaylorHart.Designs. Her product line has continued to grow, offering tummy time pillows for feeding tubes, feeding tube adaptive backpacks, tubie covers, adaptive hoodies, rompers, as well as different styles of tops and dresses.
"We're helping people see that functional doesn't need to be two sizes too big or holes cut into mainstream clothing," explains Taylor.
Driven by her clients and passion for creating clothing for children that is functional, fashionable and comfortable, TAYLORHART.DESIGNS are changing the narrative around fashion and function.
"Function can be a pocket turned into an opening, a placket added to a shirt. It can be integrated mindfully so the product looks like mainstream clothing."
Recently, a photograph of Canuck Place child Lumina wearing TAYLORHART.DESIGNS were featured in the 2017/2018 edition of the Canuck Place Annual Report.
"I had a little cry- it's the best part about what I do," Taylor says. "Seeing kids who need my clothes wearing them and loving them in their daily lives. I want [my clothes] to be lived in, loved in, and used!"
While Byrom is currently operating as a one-woman show, she plans to grow the business and add larger size ranges for older children.
"I want families to breathe a sigh of relief that they now have a piece of clothing that is functional for their needs, comfortable for their child to wear, and looks like mainstream clothing."
Learn more about TAYLORHART.DESIGNS online at https://taylorhartdesigns.com.
Want to shop TAYLORHART.DESIGNS?
Visit the website and use Code: CANUCKPLACE15 for 15% off orders until December 31st, 2018!