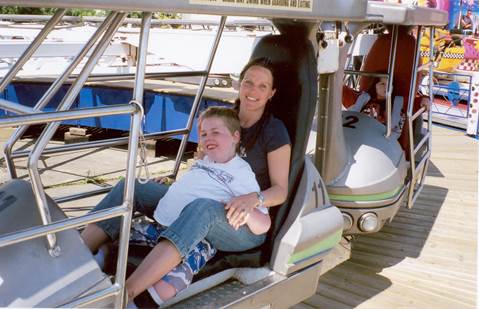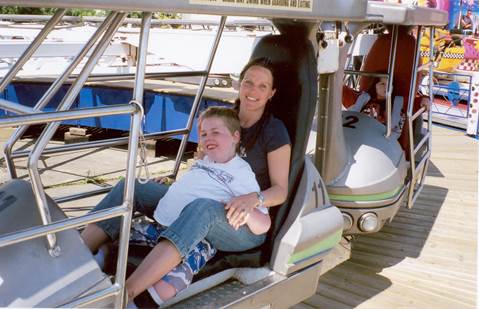 Recreation Therapy Month: Former Canuck Place Kid Shares his Experiences
Written by Jaxson Creasey
Every kid needs to be just that: a kid. Canuck Place Children's Hospice recreation therapists – Laura Fielding, Gillian Lagambina, and Amy Wightman – ensure that every child on the Canuck Place program has the opportunity to explore their interests and passions.
I know this – as a former Canuck Place patient, I was a member of the program for almost 15 years. At age two, I was diagnosed with a neuromuscular disorder called Spinal Muscular Atrophy Type II and have been in a wheelchair for my entire life.
With new drugs and treatments for SMA Type II, I graduated from the Canuck Place program in 2015. The recreation therapists at Canuck Place gave me some of the fondest memories of my life. One of my favourites was a trip to Playland when I was about 10 years old. There was this one ride – the Enterprise I'm pretty sure it was known as – that was just crazy. But me being me, I wanted to ride it. I had to ride it. What did I do? I rode it. I not only rode it – I lived on it. Laura helped me take the ride 10 times. No joke. Was it a little bit risky? Absolutely. But that's the beauty of Canuck Place's recreation therapy program- it helps kids with life-altering challenges have normal childhood experiences.
"We profile our recreation activities in terms of our experiences with the kids," says Laura Fielding, Manager of Recreation Therapy at Canuck Place. "When I think about all of the things that Jaxson and I did together, I can't help but recall stuff that was awesome, crazy, simple, and sometimes what might appear to have risk."
Laura took me and many other children from Canuck Place on trips to amusement parks, organized for me to participate in commercials with my hockey heroes like the Vancouver Canucks Roberto Luongo, and even helped me zipline across canyons.
"Jaxson was always up for anything," says Laura. "To be honest, on our trip to Playland, when I was a fairly new recreation therapist at Canuck Place, I remember his mom saying that there was no way she was taking him on the Enterprise ride. In my mind, I'm doing all the calculations – is this safe? What did I know about Jaxson's body and his abilities? What did I know about my own abilities? At Canuck Place we conduct risk assessments for all activities with the children on program.  I knew that riding with Jaxson was completely feasible, so I encouraged his mother and Jaxson with a 'let's do it!'  And those moments are what created just the coolest memories, but also gave me confidence in designing activities for other patients. His trust in us to do things with him makes the recreation therapy team what we are: people who take measured risks, have fun, and most of all – just enjoy being in the moment."
Rather than being occupied by their appointments or medical needs, the recreation therapists make it their goal to help kids like me live a normal life, whether that be a trip to the movie theatre every Tuesday or something more elaborate… Like ziplining. They make memories for kids like me and their families.
Our recreation therapists help our kids live the most normal life in abnormal circumstances. They help them embrace life.
Jaxson Creasey is now in his final semester at the University of Victoria. He was awarded the TD Scholarship for Community Leadership in 2015. He is looking to the future and hoping to secure a place in law school.