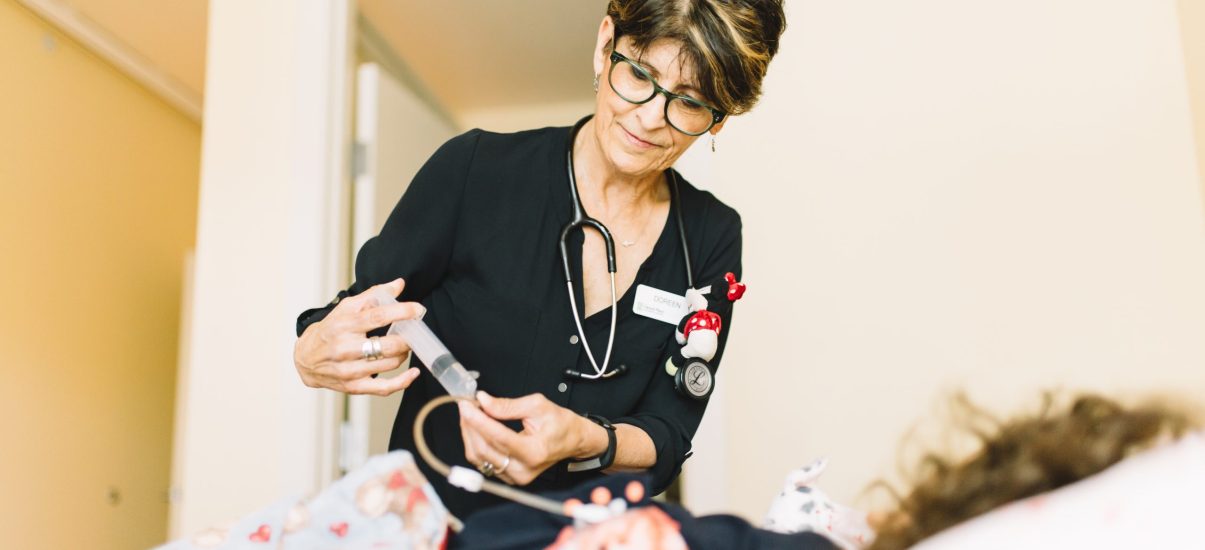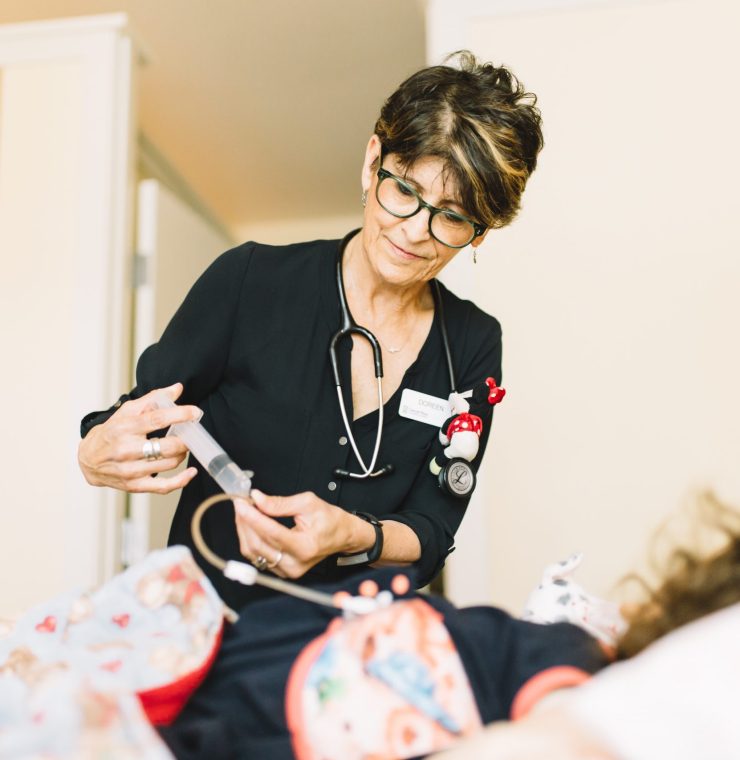 National Nurses Week: Doreen Landry, 25 Years of Canuck Place
25 years ago, Canuck Place Children's Hospice first opened its doors. Our founders had a vision to create a place where children could receive complex clinical care while experiencing the simple joys of being a child, and families could savour time together. 
Doreen Landry, Canuck Place RN, has been with Canuck Place since the doors opened, and over the years has seen many changes. Canuck Place has become a clinical leader in pediatric palliative care worldwide, they have grown and opened a second hospice location in Abbotsford, and have developed a holistic, innovative care program that looks after every family member. While growth and change have been a constant, one thing that has never changed in Doreen's 25 year dedication; compassion and love for the children and families that walk through the front doors of the hospice.
"I see my role to be one of journeying with families, using my skill set in a way that makes their load feel lighter and easier to bear," says Doreen. "Perhaps most importantly, I want to ensure families don't feel alone in their most difficult moments." 
Doreen says that nursing is her calling and that she is made for this work. For 25 years, she has walked alongside families as they navigate one of the most difficult experiences any parent can imagine. 
"It is important to meet families where they are at. Getting to know a family may happen at the bedside or perhaps through the many activities that are offered at Canuck Place. It could be as simple as sitting in the alcove rocking and singing or spending time out in the garden."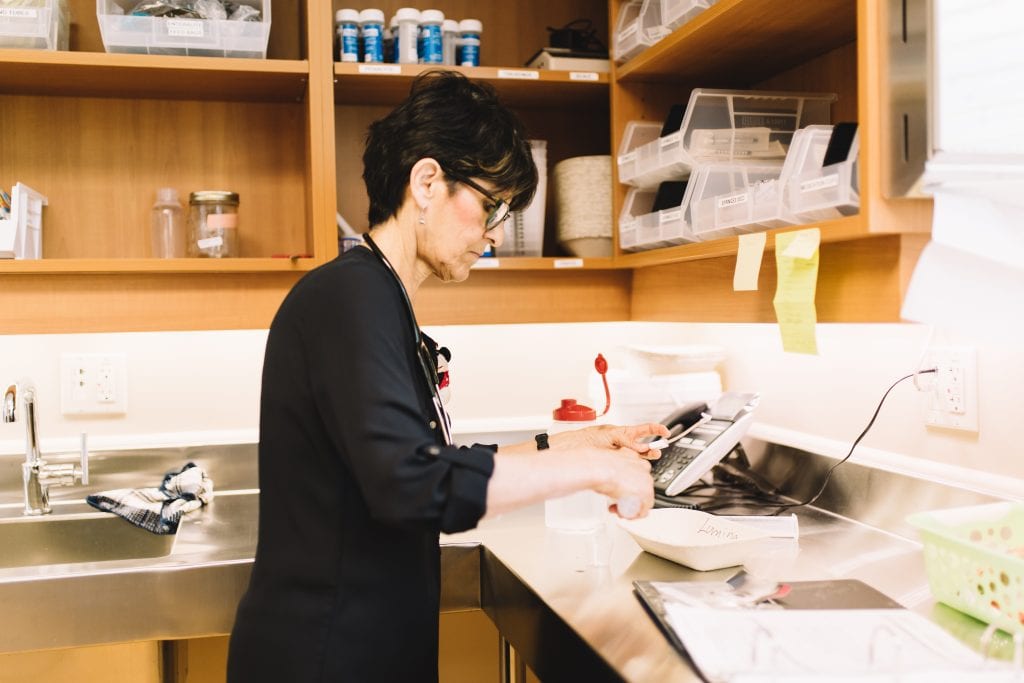 Canuck Place has grown to be internationally recognized as leaders in the field of pediatric palliative care, with services growing exponentially over the years. Doreen has been a part of the growth first-hand, but a story from the first young boy who was supported through end-of-life care demonstrates the deeper meaning of the work. 
"The first child to die at Canuck Place was a little boy who had leukemia," recalls Doreen. "At the time, Canuck Place was not set up to give blood transfusions, therefore we had to venture over to BC Children's Hospital. While at the hospital, Billy kept saying, I want to go back to the castle. For him, Canuck Place was a safe haven where he could have fun." 
Doreen has created many years of powerful, beautiful memories with children and families across BC. She says it is important to take time to reflect in order to find a way to deal with the challenges and joys of nursing at Canuck Place. 
When asked about a story or family that has had a significant impact on her, Doreen talks about a young lady named Alyssa. 
"Alyssa was the first trach and ventilated child to come to Canuck Place. At nine years of age, she had to adjust from being an able-bodied child to being in a wheelchair, requiring someone with her 24/7. That did not stop her from doing things like going into the Canuck Place hot tub, school dances, school trips and boating. She was an inspiration to us all. She taught me the meaning of courage and resilience within the human spirit." 
During this National Nurses Week, we are honoured and privileged to be able to celebrate Doreen Landry and her incredible years of service at Canuck Place for the past 25 years. She is truly part of the fabric of our organization and we are incredibly grateful for her commitment, compassion and devotion to her work. Thank you, Doreen.