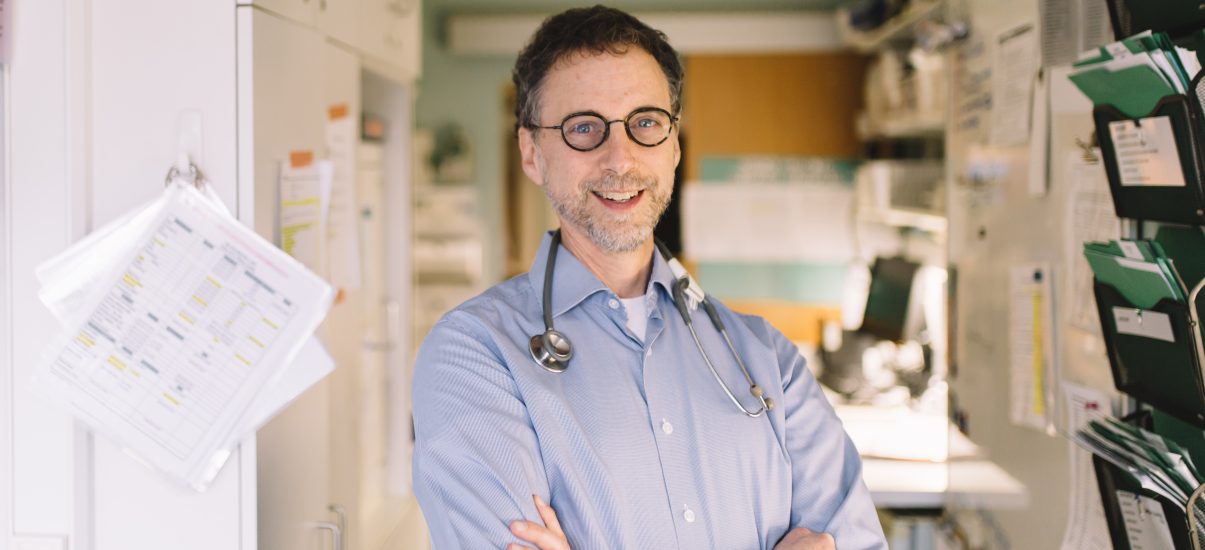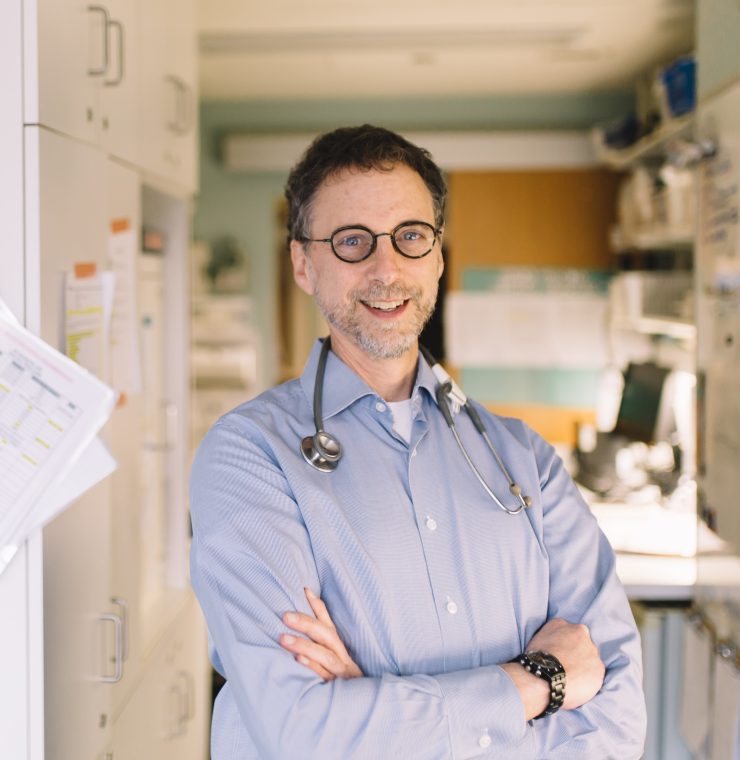 Evolving care for children with SMA at Canuck Place
August is Spinal Muscular Atrophy (SMA) Awareness Month, and at Canuck Place, SMA is just one of the 190 diseases and conditions we care for. Pediatric palliative care is an evolving practice, and advances in this field—especially in SMA—affect the type of care we provide.
Canuck Place Medical Director, Dr. Hal Siden provided insight into how SMA has evolved and how the way its been treated has adapted since Canuck Place's opening in 1995.
In Canada, approximately 1 in 6,000 babies born are affected with SMA. SMA is a disorder affecting the motor neurons—nerve cells that control voluntary muscle movement in the spinal cord. Because the muscles can't respond to signals from the nerves, they atrophy — weaken and shrink — from inactivity.
People with SMA are grouped into 5 categories—0 through 4—based on motor function and age. Types 0 and 1 are the most severe categories, and at Canuck Place, we care for children diagnosed with Types 0, 1 or 2.
Dr. Siden noted that in 2021/22, 8% of children on our program were diagnosed with a neuromuscular condition such as SMA. Children on program with SMA Type 1 accounted for 2.4%, and those with Type 2 accounted for 1.2%.
Since 2012, 10 children diagnosed with SMA have died on Canuck Place's program.
Before the onset of life-changing treatments, the life expectancy of children with SMA Type 1 was around two years. But, as Dr. Siden notes, SMA is a textbook story of how advances in disease-modifying treatments can alter the kind of care children and families need.
When Canuck Place opened its doors to children and families across BC and the Yukon in 1995, SMA didn't have a cure. But in 2016, a gene modifying drug changed the condition and how we care for it.
Nusinersen (Spinraza™) was released in 2016 and is now the most common drug used to treat SMA. An individual with SMA has a missing or mutated gene that produces a protein in the body called SMN protein. This protein is crucial to the health of motor neurons. Everyone has two copies of this particular gene, and for those with SMA Spinraza™ turns on the backup copy of this gene, forcing it to produce protein.
Other gene therapies have been introduced since, including the drug onasemnogene abeparvovec (Zolgensma™) , which replaces the broken gene that produces SMN protein a functional gene.
With the arrival of these drugs, we have seen a dramatic increase in life expectancy of children with SMA, particularly those diagnosed with Type 1.
Prior to 2016, the Canuck Place care treatment for SMA included advance care planning and intensified symptom management—all within a short period of time. Now however, care for children with SMA has evolved.
Canuck Place creates individualized care plans for each child and family, and now, a care plan for children with SMA can include psychosocial care, symptom management (including assisting the hospital in giving gene-modifying drugs), and transition into adult care.
But these incredible advancements come at a price.
Spinraza™ is given bi-annually for a lifetime and is roughly $90k CAD a year, while Zolgensma™ is a one-time dose and costs approximately $2.1 million CAD. While these gene-modifying and replacing drugs help these children live longer, it doesn't reverse the loss of muscle development. In addition, as these drugs are still relatively new, the long-term effects have yet to be uncovered.
This is why donor support is vital.
Donor support enables Canuck Place to provide excellent care to children and families; but just because we have gene modifying treatments doesn't mean these families' lives are easy. Children with SMA still have significant health challenges and still need support.
Because of donors like you, Canuck Place can continue caring for children with life-threatening illnesses while also continuing important research to understand disease trajectory, helping us reach more families in need.