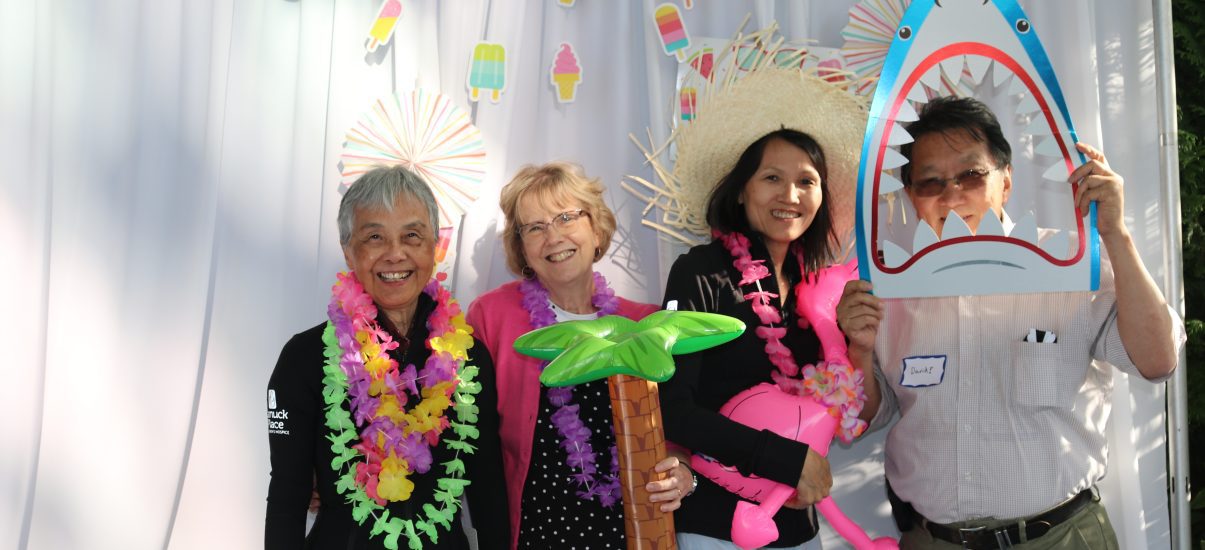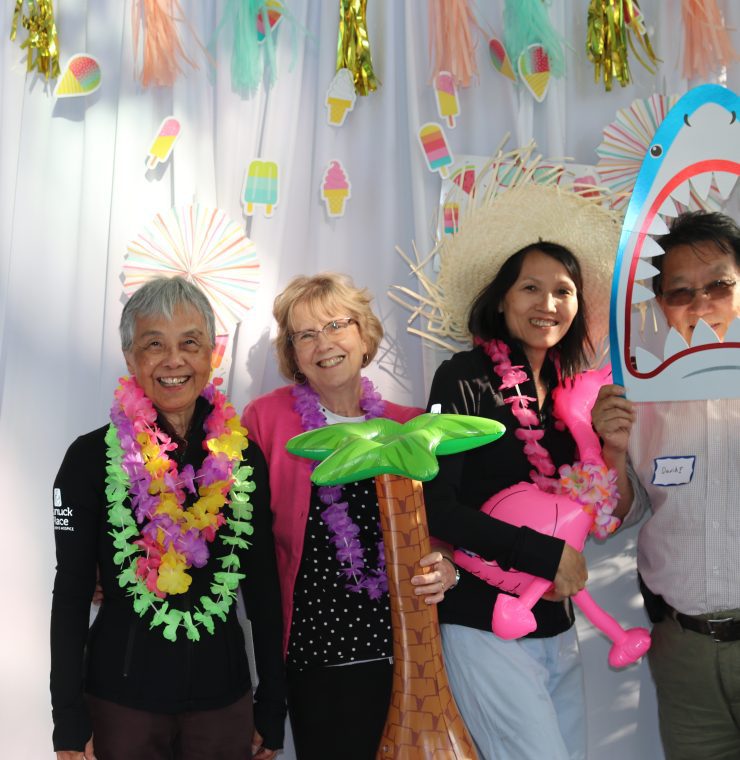 Peer Volunteer
Organization
Reporting to
Overall: Director, Manager and Coordinators of Volunteer & Support Services
Day-to-Day: Family Volunteers, Care Team (Nursing)
Purpose
The purpose of the Peer Volunteer is to work with the Family Volunteers and the professional care team to enhance the quality of life of the child with a progressive, life-threatening illness and their siblings while at Canuck Place Children's Hospice (CPCH).
Time Commitment
One three hour shift on a weekly or biweekly basis for a minimum of a one year commitment.
Shifts currently run Monday–Sunday: 9:30am-12:30pm, 1:00pm-4:00pm, 5:30pm-8:30pm.
Training & Support
 General orientation to CPCH and the Volunteer Program including mandatory health and safety e-learning modules
Peer Volunteer Orientation (2.5 hours via Zoom)
Within the first month after training a member of the Volunteer Leadership Team is assigned to check in with the Peer Volunteer to ascertain if they have any questions or concerns with their role
Engagement Survey are performed annually and the feedback is distributed through our year end review
General Responsibilities
 Attend CPCH related special events, as requested, and as time permits
Maintain reliable schedule (weekly or bi-weekly)
Remain within the boundaries of the role and volunteer program
Contribute to the CPCH culture by understanding and supporting our Mission, vision and actively demonstrating our Values
Contribute to a culture of safety by attending CPCH hosted or sponsored workshops, trainings and adhering to policies
Specific Accountabilities
Under the guidance and direction of the Care team and Director and Coordinators of the Volunteer & Support Services, the Peer Volunteer provides play support to children by:
Communicating interest and concern for all children
Actively listening to their needs and requests
Responding to those requests while keeping the safety and well-beginning of the child foremost
Offering enthusiasm and encouragement
Offering companionship
Participating with non-judgmental interaction with the child
Engaging in creative play with the children and siblings
May be left alone with well siblings but not children on program, unless remaining on the clinical floor
The Peer Volunteer provides practical assistance to the child and team by:
Providing child care to give families a time to rest
Assisting children with play, computers, arts and crafts, beading, etc.
Responding willingly to requests made by the Family Volunteer or other team member
General Skills & Attributes
In good mental and physical health
Demonstrates empathy and excellent communication skills
Open-minded and non-judgmental
Able to volunteer in a dynamic & changing environment
Mandatory Requirements
Able to provide proof of receiving both doses of Covid-19 vaccine and other immunization records, as required
Wear required PPE at all times (e.g. medical masks)
Wear CPCH identification nametag during shifts and related special events
Record volunteer either through Better Impact touchscreen in the VSS office, or advise Volunteer & Support Services staff via email for offsite shifts
Shall keep confidential all information regarding a child or family at CPCH
Shall not perform professional services for which specific education, certification or licensing is required (e.g. medical care, professional advice, and counseling)
Volunteers must not provide personal contact information to the children and families or engage in social media exchanges
Volunteers are not permitted to speak on behalf of CPCH to the media or other public agencies unless they have been authorized to do so by the Director, Volunteer & Support Services, Director, Events & Communications, or the CEO
Benefits
Personal growth and fulfillment
Education mingles; continuing education sessions
Lunch and dinner meals are provided whilst on shift
Complimentary tea, coffee, cookies and snacks are offered whilst on shift
Annual Volunteer Appreciation event; prizes & recognition gifts
Quarterly Volunteer Recognition
I have read and understand the position description above.