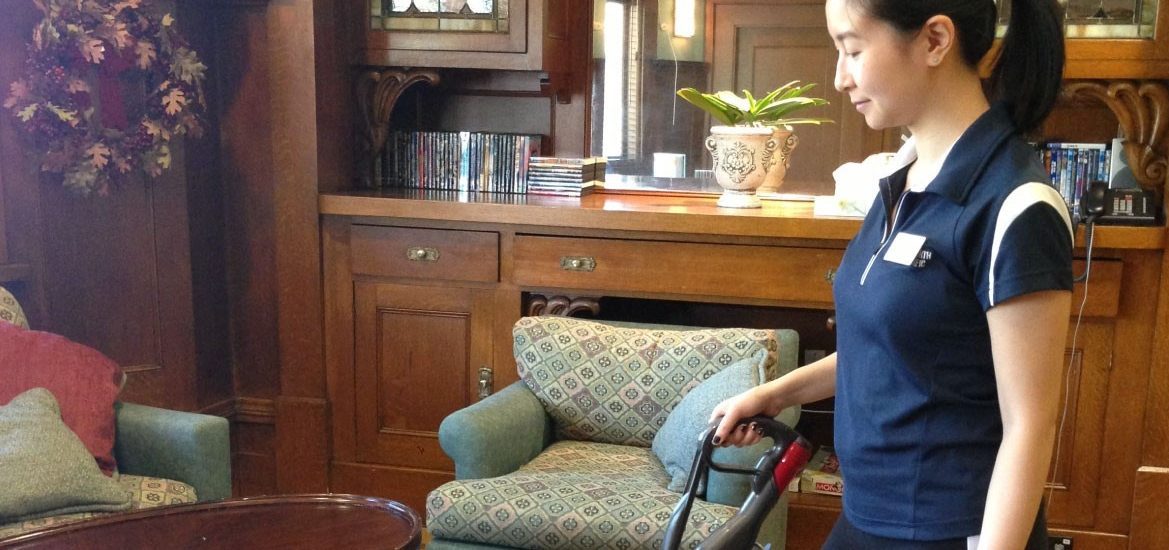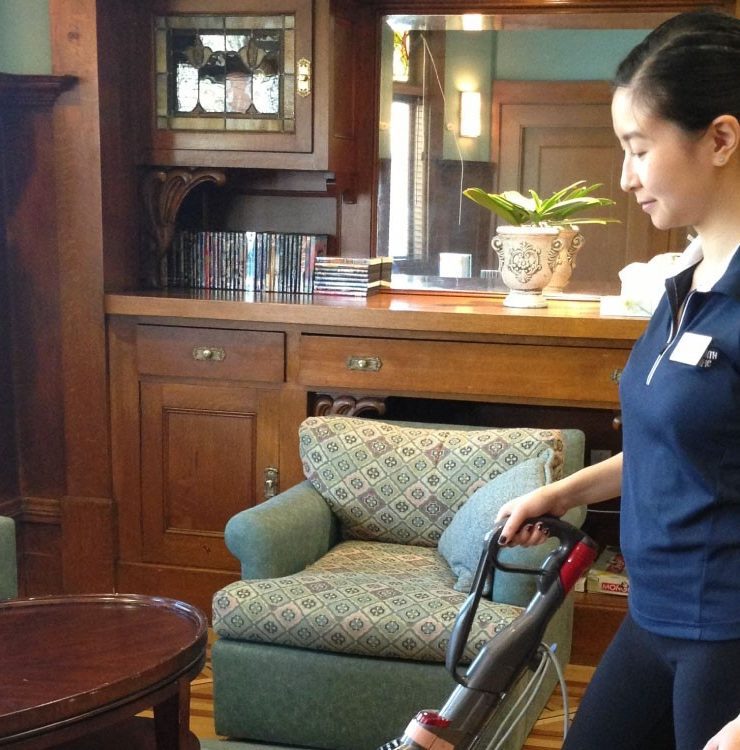 Housekeeping Volunteer
Organization
Reporting to
Overall: Director & Coordinators of Volunteer & Support Services
Day to Day: Coordinator, Housekeeping & Housekeeping Staff
Purpose
The purpose of the Housekeeping Volunteer is to work with our Housekeeping coordinator & Housekeepers on a variety of light housekeeping duties to help preserve the beauty of Canuck Place Children's Hospice (CPCH)
Time Commitment
Current Shifts: Wednesdays and Thursdays 1–4 p.m.
One three hour shift on a weekly or bi-weekly basis.
Minimum one year commitment to the role.
Training & Support
General orientation to CPCH and the Volunteer Program
Volunteer Orientation
The Volunteer & Support Services Team will check-in with the Housekeeping Volunteer after their first shifts in-house and provide ongoing support.
Engagement surveys are performed annually and the feedback is distributed in our year end review
General Responsibilities
Attends CPCH-related special events, as requested, and as time permits
Maintain reliable schedule (weekly or bi-weekly)
Remain within the boundaries of the role and volunteer program
Contributes to the CPCH culture by understanding and supporting our Mission and Vision and actively demonstrating our Values
Contributes to a culture of safety by attending CPCH hosted or sponsored workshops, trainings and adhering to policies
Specific Accountabilities
The Housekeeping Volunteer provides housekeeping support:
Communicating & actively listening to and following Housekeepers cleaning instructions and requests
Responding to housekeepers and staff requests keeping in mind the safety and well-beginning of the children and families foremost
Expresses enthusiasm and engagement in cleaning
The Housekeeping Volunteer provides practical assistance to the Housekeepers by assisting with light housekeeping duties:
vacuuming
polishing, sweeping, mopping
folding and putting away laundry
cleaning toys
wiping dusty and dirty surfaces
making beds with a housekeeper
General Skills & Attributes
Be in good mental and physical health
Demonstrates empathy and excellent communication skills
Be open-minded and non-judgmental
Ability to volunteer in a dynamic & changing environment
Mandatory Requirements
Wear CPCH identification nametag during shifts and related special events
Wear PPE (i.e. masks) as needed
Provide proof of having received two doses of a Covid-19 vaccine
Record volunteer hours either through VsysOne touch screen, login book or advise Volunteer & Support Services staff via email for offsite shifts
Shall keep confidential all information regarding a child or family at CPCH
Shall not perform professional services for which specific education, certification or licensing is required eg medical care, professional advice, and counseling
Volunteers must not provide personal contact information to the children and families or engage in social media exchanges
Volunteers are not permitted to speak on behalf of CPCH to the media or other public agencies unless they have been authorized to do so by the Director, Volunteer & Support
Services, the Director, Events & Communications' or the CEO
Benefits
Personal growth and fulfillment
Education mingles; continuing education sessions
Lunch and dinner meals are provided whilst on shift
Complimentary tea, coffee, cookies and snacks are offered whilst on shift
Annual Volunteer Appreciation Event; prizes & recognition gifts
Ongoing Volunteer Recognition
I have read and understand the position description above.