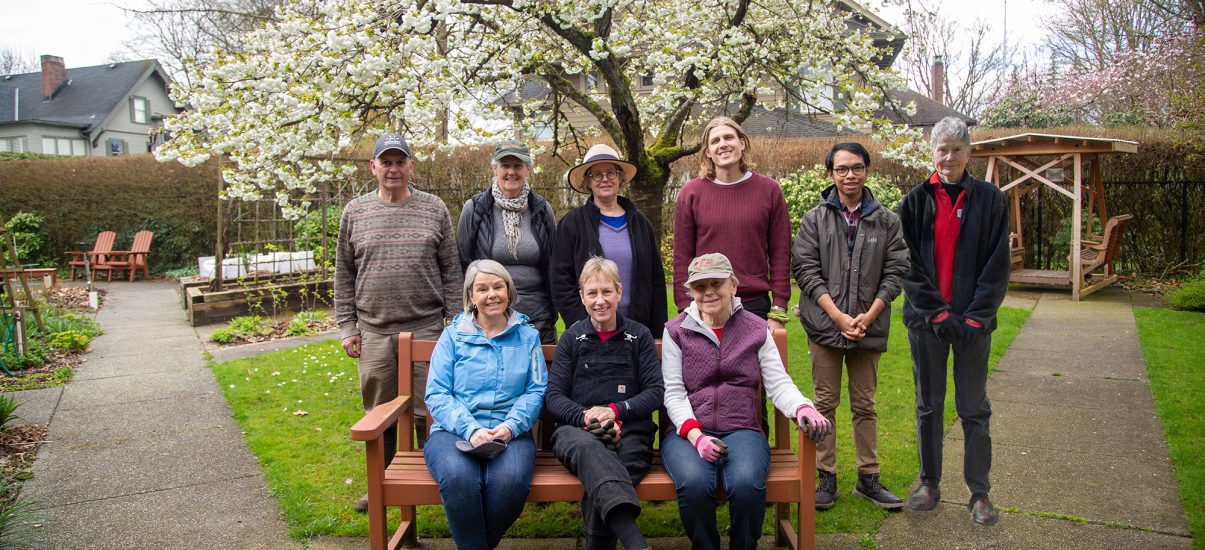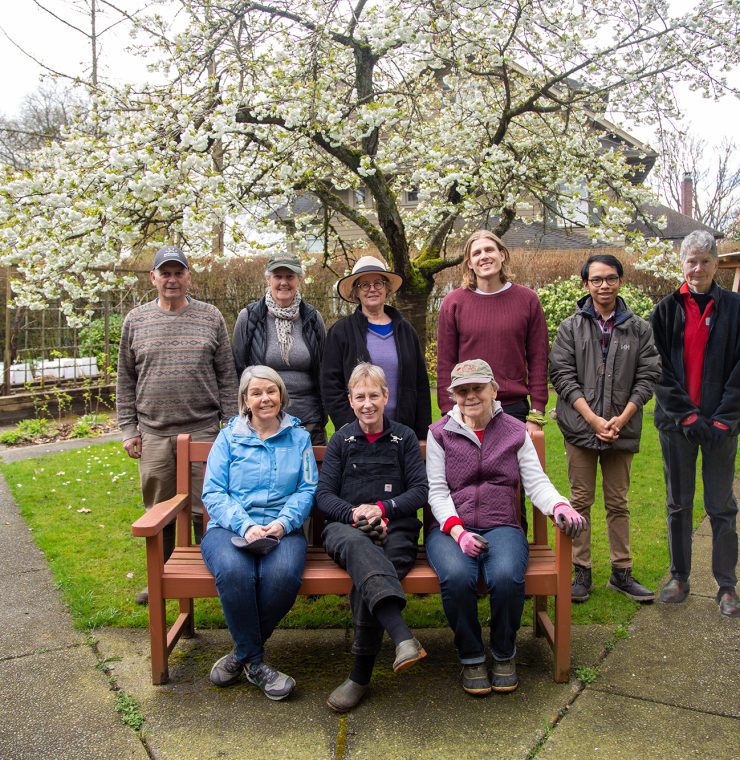 Garden Volunteer
Organization
Reporting to
Overall: Director, Manager and Coordinator of Volunteer & Support Services
Day to Day: Facilities Maintenance
Purpose
The purpose of the Garden Volunteer is to maintain the garden and play areas of Canuck Place Children's Hospice (CPCH), to provide a restful and serene environment for children, families, staff, volunteers and visitors.
Time Commitment
One approx. five hour shift on a weekly or biweekly basis for a minimum of a one year commitment.
Typically shifts are Saturdays 10am – 3pm at Glen Brae House (Vancouver).
Training & Support
General orientation to CPCH and the Volunteer Program
Garden Volunteer Orientation with Facilities Staff
Within the first month after training a member of the Volunteer Leadership Team is assigned to follow up/check in with the Garden Volunteer to ascertain if they have any questions or concerns with their role
Engagement Survey are performed annually and the feedback is distributed during our year-end review
General Responsibilities
Attend CPCH related special events, as requested, and as time permits
Maintain reliable schedule (weekly, bi-weekly or as the season requires)
Remain within the boundaries of the role and volunteer program
Contribute to the CPCH culture by understanding and supporting our Mission and Vision and actively demonstrating our Values
Contribute to a culture of safety by attending CPCH hosted or sponsored workshops, trainings and adhering to policies
Specific Accountabilities
Takes direction from Facilities Maintenance Staff and offers creative input where possible
Works as part of a team and shares the workload, with other Garden Volunteers
Provides manual labour in the development and maintenance of the grounds, in accordance to directions from Facilities Maintenance Staff:

Planting shrubs, plants and bulbs
Weeding, cultivating, loosening and smoothing soil in flowerbeds
Raking all areas including under the trees and shrubs
Edging around beds and lawns
Deadheading plants
Lawn cutting, trimming, thatching, aerating, fertilizing, etc.
Pruning to maintain the health and appearance of shrubs and trees
Reorganization of flowering plants
Renovating flowerbeds where needed, by adding soil, mulched leaves and, or composted material
Mulching leaves
Maintaining and storing clean machinery and garden tools
Assisting to maintain the greenhouse in a clean and tidy way, so that plants remain in hygienic condition
Sweeping and or vacuuming play areas, parking lot and sidewalks
Cleaning and filling bird feeders and birdbaths
Setting out and clean wasp traps
Helping with snow removal
Helping with special events, family day, Halloween and Xmas decorations etc.
General clean-up of grounds
General Skills & Attributes
Enjoys working in the garden, regardless of the season or weather
Has previous experience as a gardener either in a commercial or residential setting
In good mental and physical health
Demonstrates empathy and excellent communication skills
Open-minded and non-judgmental
Able to volunteer in a dynamic & changing environment
Mandatory Requirements
Basic knowledge of gardening is required
Able to provide proof of receiving both doses of Covid-19 vaccine and other immunization records, as required
Wear required PPE at all times (e.g. medical masks)
Wear CPCH identification nametag during shifts and related special events
Record volunteer either through Better Impact touchscreen in the VSS office, or advise Volunteer & Support Services staff via email for offsite shifts
Shall keep confidential all information regarding a child or family at CPCH
Shall not perform professional services for which specific education, certification or licensing is required (e.g. medical care, professional advice, and counseling)
Volunteers must not provide personal contact information to the children and families or engage in social media exchanges
Volunteers are not permitted to speak on behalf of CPCH to the media or other public agencies unless they have been authorized to do so by the Director, Volunteer & Support Services, or the CEO
Benefits
Personal growth and fulfillment
Education mingles; continuing education sessions
Lunch is provided whilst on shift
Complimentary tea, coffee, cookies and snacks are offered whilst on shift
Annual Volunteer Appreciation Event; prizes & recognition gifts
I have read and understand the position description above.